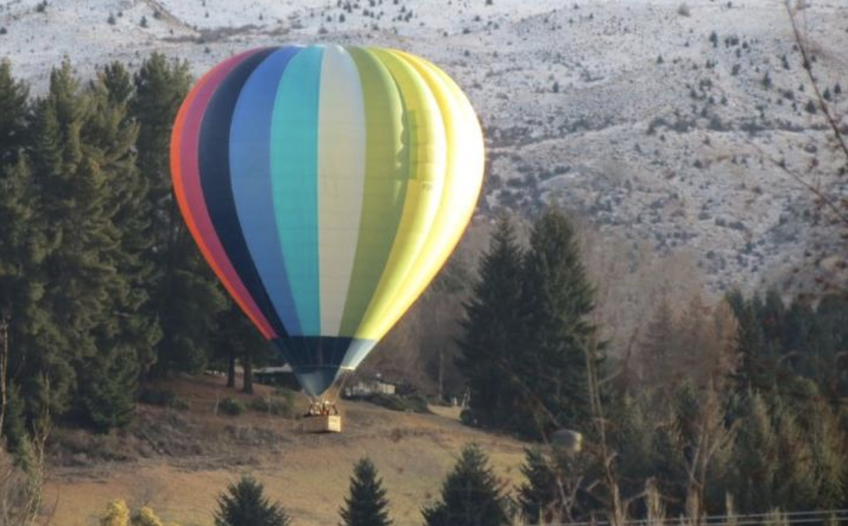 Updated: Hot air balloon crashes injuring 11 people near Queenstown
Jul 09, 2021
---
Main image: ThePhoto: Supplied / Garth Dawson
Eleven people have been injured after a hot air balloon crashed while making an emergency landing near Lake Hayes this morning.
Emergency services were alerted about the incident on Morven Ferry Road just before 10am.
Nine people have suffered minor injuries, one person has moderate injuries and one other person has suffered serious injuries.
A St John ambulance spokesperson said two people were seriously injured and being taken to Dunedin Hospital by helicopter.
One person with moderate injuries and eight who had minor injuries were being taken by ambulance to Lakes District Hospital in Queenstown, the spokesperson said.
The spokesperson said St John sent two helicopters, four ambulances, a manager in a first response vehicle and a First Response Unit to the scene.
The company which operated the balloon was believed to be Sunrise Balloon Adventures - a family run business which has existed since the late 1990s.
Queenstown Mayor Jim Boult told Nine to Noon the balloon had come down on farm land near the junction of State Highway 6 and the back road to Arrowtown.
"The briefing that I've had from police is that it wasn't an emergency landing, it landed where it was supposed to land but the landing itself went wrong."
Boult said his understanding was that the hot air balloon was hit by a gust of wind at the point of landing.
"I also understand that powerlines weren't actually involved in the accident when it happened, the balloon subsequently dragged across the ground and impacted powerlines [going to a house] ... not actually part of the accident itself."
The Transport Accident Investigation Commission and Civil Aviation Authority had been advised.
A commission spokesperson said they were making preliminary inquiries.
"The commission is aware of the accident and is collecting further information before making a decision about whether to investigate," the spokesperson said.
"The commission has a number of questions it seeks to answer before deciding whether to investigate."
In general those included the likelihood the commission would be able to make findings about the accident and whether those findings could improve and promote transport safety.
They also assessed the number of people involved, the size and type of vehicle involved, and whether any dangerous goods were on board, the spokesperson said.
The Civil Aviation Authority was also awaiting further information, but it was possible for investigations to run parallel.

---