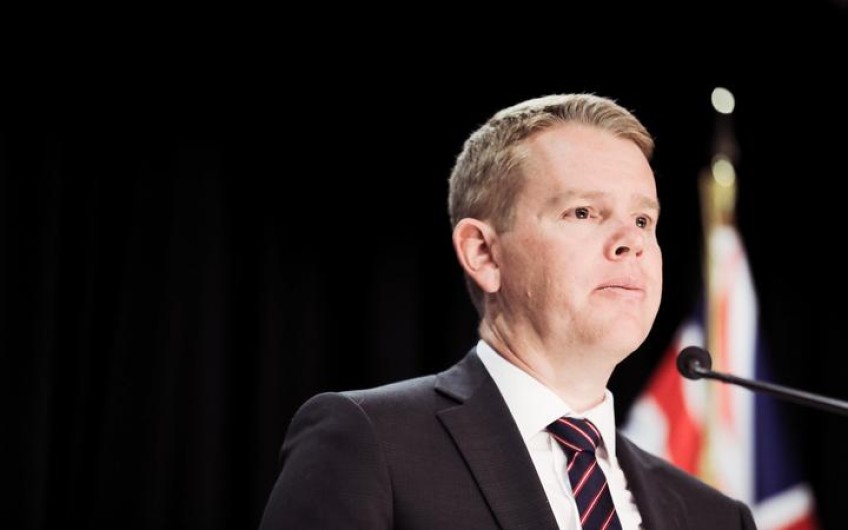 New MIQ cases - one in hospital
Jun 09, 2021
---
There are two new acute Covid-19 cases in managed isolation and two historical cases reported in the country today.
Director-General of Health Dr Ashley Bloomfield said there were no new community cases.
The two historical cases are not considered infectious.
The seven-day rolling average of new cases detected at the border is two and two previously reported cases have now recovered.
Since 1 January 2021, there have been 70 historical cases, out of a total of 524 cases. A case reported on 3 June has now been deemed historical and added to the historical cases count.
The total number of active cases in New Zealand today is 24 and the total number of confirmed cases is 2,340.
The update comes after a Covid-19 patient in MIQ was moved to Auckland's Middlemore Hospital.
Regarding the person transferred from quarantine to hospital, Dr Bloomfield said there were well-rehearsed processes to ensure people were transferred safely, and that it didn't create any additional risk for carers and those at the hospital.
Lockdown breaches
This afternoon Bloomfield also revealed that three people who were travelling breached lockdown rules in Melbourne and travelled to Sydney then onto Auckland last week.
He said the three were identified on arrival and transferred to managed isolation, where they will stay for 14 days.
They all returned negative day 0 tests and the results of their day 3 tests are due, he said.
Covid-19 Response Minister Chris Hipkins said his understanding was that they provided incorrect information on arrival in New Zealand, and staff at the border uncovered that and the people were not allowed past the border.
They were then transferred to MIQ, he said.
"Anyone arriving who does not have a border exemption goes into managed isolation so they have been treated exactly as they would've been if they were coming from another place."
He said there is the potential for fines, though he does not make that decision.
"The most immediate consequence for them is that they've got 14 days in managed isolation which they will have to pay for."
Bloomfield said he has not looked into the possibility of prosecution and fines.
"If they return to Victoria there may well be consequences for them there ... that's in fact the law that they breached, I think our colleagues here did an excellent job at the airport to identify them.
Hipkins clarified that, from his understanding, they were normally Australian residents.
New advice for pregnant people
Bloomfield said in updated advice, pregnant people were now routinely offered the Pfizer vaccine at any stage of pregnancy.
"This is because the technical advisors have agreed that the risk of technical outcomes from Covid-19 infection are significantly higher for pregnant people than they are for the rest of the population."
He said data from a large number of pregnant people have been vaccinated around the world shows the Covid-19 vaccines - and specifically the Pfizer one - pose no extra risks.
The vaccine may also provide some protection to the child through both blood in utero and breastfeeding.
Vaccine update
Hipkins said that with nurses on strike, today would be a "relatively slow day" for vaccinations. He said DHBs were expecting to be between 30 percent and 70 percent of capacity today.
"The DHBs are of course scaling up significantly, I don't think it will affect their overall performance but it does of course mean today will be a slow day."
He said those involved would get back around the negotiation table during the strike, and he would encourage them to do so to talk about it.
He said he did not want to speculate about possible further strikes. While nurses were very integral to the vaccinator workforce, many others including the kaiāwhina workforce were being trained up.
On the latest vaccination figures, Hipkins said as of midnight, more than three quarters of a million doses of Covid-19 vaccines were delivered across New Zealand, an increase of 107,000 doses compared to this time last week.
Some 498,670 people had received their first dose and more than 276,000 had received a second dose and are fully vaccinated, he said.
Hipkins said New Zealand overall is tracking 10 percent ahead of the vaccination plan.
He said he has an important message for people in groups 1 and 2.
"If you have not heard from us, if you have not booked in for a vaccine yet, we do want to hear from you now. So those who are in groups one and two if you have not made arrangements to be vaccinated please make sure you are getting in touch ... you'll be helping yourself, your friends and your family by coming forward."
He said the rollout is somewhat uneven across different regions, but people in, for example, Whanganui who have not had a vaccine yet but have heard their friend in Taupō had been vaccinated, should not panic.
"We are bringing on board more vaccination sites around the country, we will have more vaccination events ... we are bringing more GPs and pharmacies on board. So, the rollout continues to scale up."
Hipkins announced a further 17 ultra-low temperature freezers were now in place and undergoing testing to allow increased vaccine storage.
He said 12 of the new freezers will be in Auckland and five in Christchurch, and they add to the seven already in Auckland and two in Christchurch.
"This will allow us to store four million doses at any one time which is in our view should be enough to see us through this campaign and the new Christchurch hub will be operational in July which is when we expect to start receiving bigger deliveries."
Hipkins also congratulated Westpac, which had offered staff an extra day of leave for each dose of the vaccine they received, and encouraged other employers to similarly encourage people to get vaccinated.
There were 3,725 Covid-19 tests processed yesterday and the total number of tests processed to date is 2,175,651.
The seven-day rolling average is 3,805.
Yesterday, it was announced that New Zealand would receive a further 1 million doses of the Pfizer Covid-19 vaccine next month.
Prime Minister Jacinda Ardern told Morning Report today that there had been "a little bit of anxiety" about vaccine delivery in June and July, but she was confident Pfizer would provide all the vaccine doses the country needed.
Flights across the Tasman
Meanwhile, Melbourne return green zone flights begin today and Bloomfield said about 450 people would be arriving on Air NZ flights into Auckland at 5.30pm tonight and 12.20am tomorrow morning.
A further two flights from Melbourne will land tomorrow with a further 300 passengers.
Travellers from Melbourne must have a pre-departure test, must complete the Nau Mai Rā travel declaration, plus a declaration saying they have not been at one of the 350 locations of interest.
The original cohort of travellers from Melbourne, including air crew is now 5,160, the Ministry of Health said in its statement. Of those:
3,184 have returned a negative test result, 1,774 require no further action as they have returned to Australia or have reached the 14-day post exposure date, 202 are exempt from testing because they are under the age of 12.


---