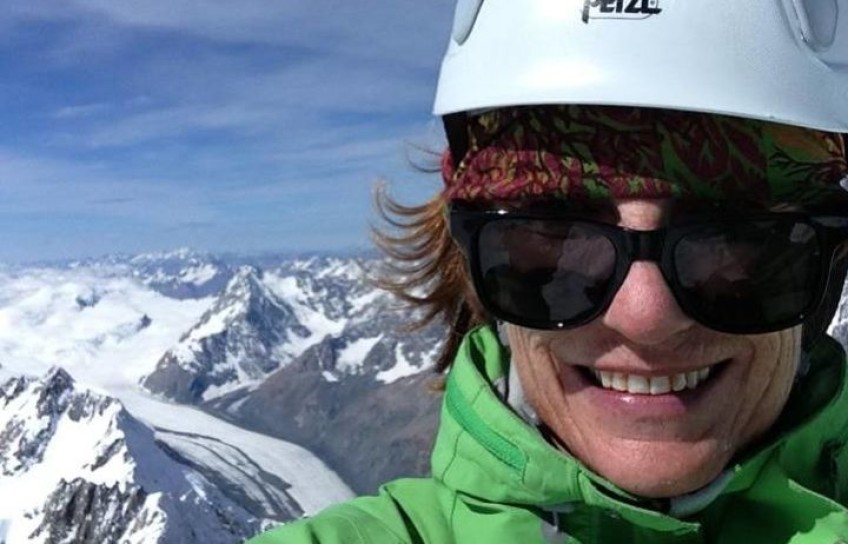 Two dead, one climber survives avalanche near Aoraki / Mt Cook
Oct 31, 2018
---
Two mountain guides have died and climber Jo Morgan has survived after an avalanche hit near Aoraki / Mt Cook.
Ms Morgan, a well-known adventurer, was with two professional mountain guides on Harper Saddle on Mt Hicks, near Aoraki / Mt Cook when they were caught in the avalanche.
The bodies of the two mountain guides have been removed from the scene, police said.
Ms Morgan, wife of entrepreneur Gareth Morgan, managed to free herself and is safe, they said.
Her daughter posted on social media that she was safe and and back at Mt Cook Village.
Earlier the Rescue Co-ordination Centre said the woman climber had managed to activate her emergency beacon.
Two helicopters and two rescue teams are being used in the search.
An avalanche dog and its trainer are also on their way.
Another helicopter from Christchurch is preparing to go to the area with medical supplies.
Yesterday the New Zealand Avalanche Advisory issued alerts for dangerous conditions around Aoraki / Mt Cook and Mt Hutt until Friday.
It said there was "considerable risk" above 1400m on Aoraki / Mt Cook.
The warnings were for alpine areas with an increasing risk of storm slabs, and an alert was also in place for the Craigieburn Range until this afternoon.
The advisory said spring was usually one of the more active times of the year for avalanches.
Avalanche New Zealand director Andrew Hobman said if climbers were carrying an avalanche transceiver beacon, rescuers could locate them under the snow.
"[You then] use a long probe, which is a bit like a tent pole, to probe into the snow to finally locate them, and then you need to to dig them out."
He said there was not a lot of time to rescue someone under the snow.
"It's a medical emergency and teams are trained very well on getting there as quickly as possible and getting the people out of the snow as quickly as possible.
Main Image: Jo Morgan Photo: Facebook

---