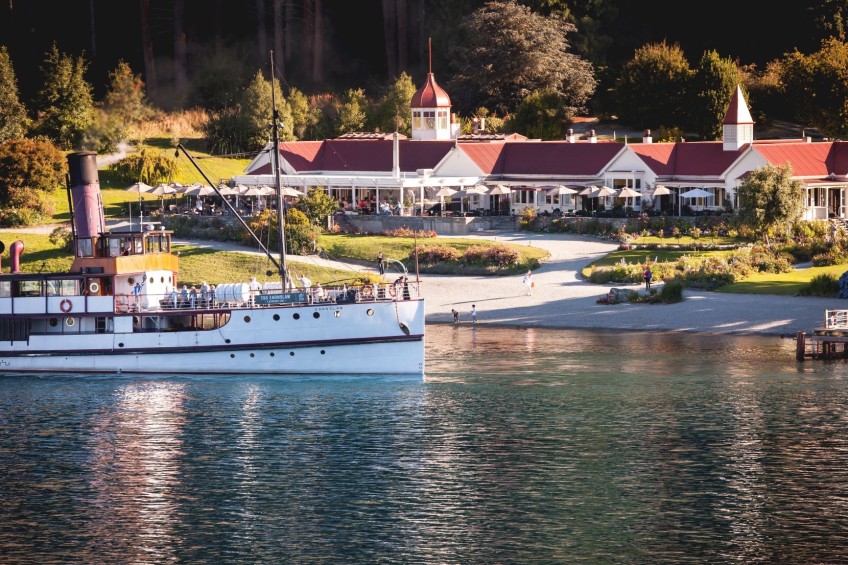 Tourism operators who missed out on funding call for review
Sep 17, 2020
---
Tourism operators want a review of a controversial government fund that new papers show was nearly scrapped before it got off the ground.
The Strategic Assets Protection Programme has been under fire from the industry for creating what they see as an uneven playing field.
Now ministerial briefing documents show it was riddled with problems, and ministers dismissed official advice.
Helicopters Nelson wasn't holding out too much hope for receiving funding.
Under the fund's criteria, businesses had to be a key attraction, nationally or internationally recognised, and generate significant spillover benefits for the region - which they were then scored on.
But its chief executive, Pete Darling, said it was a bitter pill when they missed out by one point.
"It's potentially the difference between us making it through or not. It's not about making a profit, it's about just keeping our heads above water, and a government help or grant would go a long way to making sure we were there when we do eventually have some international tourism again or tourism in general. So potentially, it's the difference between us being here or not," Darling said.
Part of the ministerial briefings included a note that Minister of Tourism Kelvin Davis indicated preference to remove accommodation and aviation applicants from the fund.
Darling said that was changed part way through the process to allow for both.
It was not just the company that could pay a high price for missing out, he said.
"We provide assets for the community in the way of having assets available for firefighting. We have a contract with Fire and Emergency for motor vehicle accidents and moving the jaws of life and cutting gear ... none of that's retained. That's all provided on the back of us making money out of tourism so that's a huge thing, potentially the community will miss out as well."
Darling wanted to see the selection process reviewed.
Hike New Zealand co-director Daniel Murphy said he did not apply, because he did not think they met the fund's criteria.
"People are gutted. We know businesses that have just had to fold basically [because] they couldn't see a way through. Whereas, if they'd been able to get some STAPP funding they might have been able to at least keep ticking over and so they're ready to [be] part of that economic recovery when our borders do open."
West Auckland-based tour company Bush and Beach has been operating for 36 years.
Its managing director, Ben Thornton, said they were overlooked for funding because Auckland was treated as one big region.
"So if you looked at west Auckland as a sub-region or our region, then we would have qualified. For example, we are key attraction in that area, we are responsible for significant visitation into Piha," he said.
"We take over 6000 people into Piha. We do generate significant spill-over benefits to that region. I think we calculated about $78,000 in spend alone, let alone employing locals as our guides."
Thornton was hopeful any leftover funding from declined grants would be opened up so unsuccessful applicants could try again.
Kāpiti Island Nature Tours managing director John Barrett said receiving government funding - including STAPP and the wage subsidy - kept his business afloat.
"Our business relies on maintaining our staff. We've got a great team and for us to be able to say to our team 'we want you back for this season'. They can make firm plans, it just enables us to go forward with a bit of certainty that we didn't previously have."
More than 300 businesses applied for the fund with about 130 approved for support.
The Ministry of Business, Innovation and Employment has now released ministerial briefing documents on the decision making process - including discussion in July on whether to scrap the fund completely.
It also shows ministers were urged against capped grants of up to $500,000 based on concerns they will create perverse outcomes.
However, three quarters of the successful applicants received the maximum amount - and some got even more.
Tourism Industry Aotearoa chief executive Chris Roberts said the ministerial briefings paint a concerning picture about the fund.
"The papers suggest confusion, uncertainty, frustration with a programme that was being developed in a rush and it kept changing direction. Initially, there was as few as 10 businesses that might have been supported, then 30, and then 50, and then the officials recommended scrapping the programme entirely and providing support in other ways," Roberts said.
R&R Kayak owner-operator Rohan Haskell said he didn't apply for his Abel Tasman business based on the government's guidance and the criteria.
With successful STAPP businesses including AJ Hackett Bungy, Discover Waitomo and Whale Watch Kaikōura, he didn't think their business fit the bill.
"We're aware that there should be four out of our five main competitors would have received the funding," he said.
"How do we compete?"
They were now in a position where they couldn't afford to pay their staff.
He didn't begrudge the successful businesses, saying his issue was with the process and the lack of government transparency.
Jolanda Foale from Heliview Flights in Cromwell sent an Official Information Act request questioning why they missed out.
She wasn't happy with the response.
"From that, it sort of transpired that they didn't really look at our case, they just looked our size and discarded us from the word go. We didn't get an opportunity to explain our case."
With less than five staff on the books, Foale said it was a small business, but it attracted people to the region and provided a connection point for other operators.
She has joined a group of dozens of South Island operators seeking answers from Tourism Minister Kelvin Davis, and hasn't ruled out heading to court if they don't get them.
Speaking on Checkpoint, Davis defended STAPP and the selection decisions, saying it was a robust process.
"We believe that the criteria were open and transparent. There were three layers of scrutiny in terms of decision making, and the decisions we made, well we have to stand by them," he said.
"What businesses need to do was put in an application. The officials would look through the applications and decisions would be made."
When asked about the key concerns raised about the scheme, Davis said there were a number of issues discussed.
"But ultimately that is what we have to do, we have to use our judgement to weigh up advice against a range of different priorities.
"Otherwise, look, we'd just have bureaucrats running the country, not elected representatives."
He stood by the signing off of grants to AJ Hackett Bungy, Discover Waitomo and Whale Watch Kaikōura before the government fund had officially opened.
The AJ Hackett Bungy decision - with 83 jobs potentially on the line - was made about 48 hours after they applied.
The ministers in charge had the mandate to consider applications outside the formal process, and the businesses would have fallen over without support, he said.
"So we made an urgent decision."
As for the prospect of legal action over STAPP, Davis said: "I think that the process that we followed was transparent, it was applied fairly. We had the criteria, we had the layers of scrutiny and the tourism recovery ministers made the decisions."


---