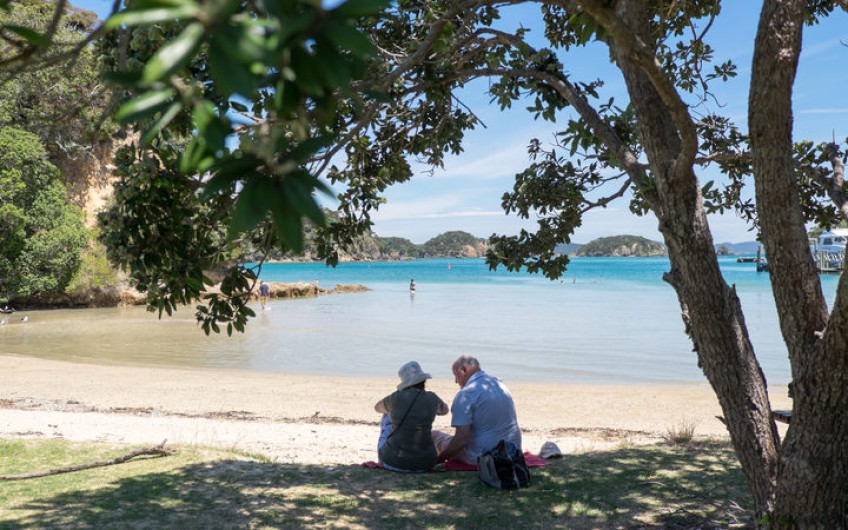 Tourism NZ welcomes chance to share data on Kiwi tourists
Sep 30, 2019
---
Tourism New Zealand will branch out into the domestic visitor market following an independent review.
The Ministry of Business, Innovation and Employment commissioned-review considered how the organisation can support the country's tourism needs into the future.
It found Tourism New Zealand is exceptional at marketing the country as a destination and looks at how its role can be expanded.
The review report said the organisation was in a good position to provide in-depth insight into domestic tourism and review regional dispersal.
"TNZ provides in-depth insight into the preferences of international visitors. No national-level entity systematically collects and shares insights on the preferences of domestic visitors," the report said.
"The absence of systematic information on the preferences of domestic visitors is a significant gap. TNZ is best placed to fill that gap."
It marks a shift for the organisation which has traditionally honed in on the international visitor market.
Tourism Minister Kelvin Davis welcomed the report, saying TNZ was a world leader in destination marketing.
"The role TNZ plays in our tourism success cannot be underestimated. They come up with innovative, informed marketing campaigns that work, and are respected worldwide," he said.
"The findings show there are opportunities for TNZ to expand their role and apply their expertise in other areas of the tourism system, including in data and insights."
Tourism is the country's biggest export industry, valued at $39.1 billion last year.
Tourism Industry Aotearoa chief executive Chris Roberts welcomed the review's recommendations, saying the sector is crying out for more data about domestic tourism.
"Perhaps the most radical of all the recommendations is for Tourism New Zealand to play a role in domestic tourism. Not in marketing but in providing knowledge in what is happening in the domestic tourism market and that's an area where we know there is not a lot of good information currently."
Another focus will be on climate change, which the report found may mean international visitors reconsider their travel.
"Potential visitors from some long-haul markets (mainly in Europe) may be less likely to choose to come to New Zealand as concerns about climate change increase," the report said.
Mr Davis said Tourism New Zealand would lead research looking at what impact that could have on visitors and the industry.
"It also makes clear there's a growing concern about carbon emissions which is predicted to have a significant effect on travel choices globally over coming years," he said.
"With this in mind, TNZ have agreed to undertake immediate action to understand the impact climate concerns have on potential visitors choosing New Zealand as a destination."


---