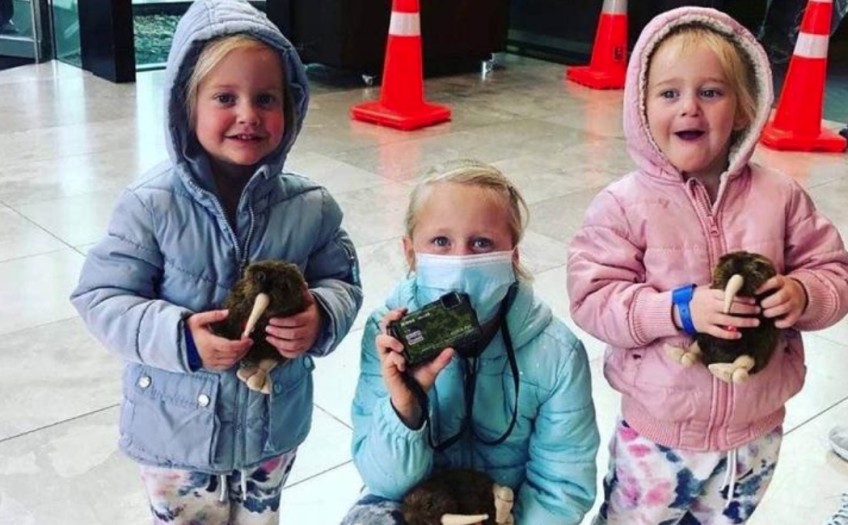 Timaru tragedy: Mother charged with murder of three daughters
Sep 18, 2021
---
The woman charged with the murder of her three daughters in their Timaru home on Thursday night has appeared in court this morning.
The three victims were 2-year-old twins Maya and Karla, and their 6-year-old sister Liane. Their bodies were found in Queen Street in Parkside just after 10pm on Thursday.
TVNZ reported that 40-year-old Lauren Anne Dickason, who is yet to register a plea, stood quietly in the dock at the Timaru District Court with her arms wrapped around herself, often looking at the floor.
No members of the public or support people were permitted in the courtroom for the brief first appearance due to Covid-19 restrictions.
Judge Dominic Dravitski remandered Dickason to Hillmorton Hospital in Christchurch for a mental health assessment under section 38 and will next appear in the High Court in Timaru on 5 October.
Police earlier said the family had only left MIQ a week ago after arriving in the country from South Africa.
Members of the South African community have left flowers and a soft toy near the home, some with messages in support.
In a statement last night, police said the tragic incident was isolated and they were not seeking anyone else.
They said a scene examination would continue at the Queen Street address today.
The South Canterbury DHB said the tragedy had affected many staff and it was focusing on providing full support for them.
Dickason and her husband Graham are both doctors recently arrived from South Africa and were living in a DHB home near Timaru Hospital.
DHB chief executive Jason Power is thanking everyone who has offered support and kind messages, including colleagues from other DHBs.


---