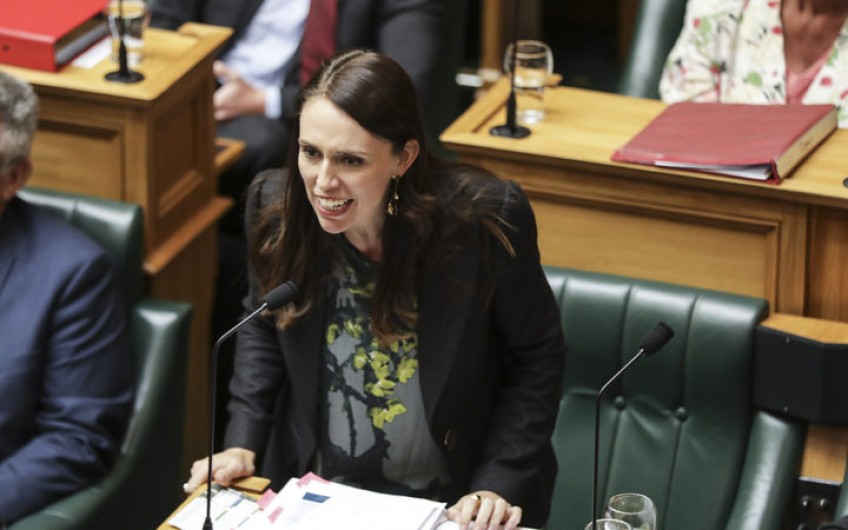 'There will be no other regional fuel taxes while I am Prime Minister'
Oct 25, 2018
---
Jacinda Ardern has ruled out any new regional fuel tax while she's Prime Minister, in a spontaneous declaration in Parliament this afternoon.
Ms Ardern and National leader Simon Bridges were having a spirited exchange about the high cost of petrol, when the Prime Minister rose to her feet to make the pledge.
"I can give this guarantee to this house and to consumers there will be no other regional fuel taxes while I am Prime Minister," she said.
The government has faced ongoing criticism for piling on extra fuel taxes, when the price at the pump is already sky high.
This morning Mr Bridges looked to increase that pressure, with claims about "secret talks" with councils in Wellington - a claim Transport Minister Phil Twyford said was categorically wrong.
"Simon Bridges is flat wrong. The government has explicitly ruled out a regional fuel tax for Wellington."
This afternoon Mr Bridges stood by his earlier claims and said he was given the information by a well-placed source.
"The source is clear that this has been happening until very recently.
"Actually let's go back to what happened this morning - the spokesperson for the city council made it clear I was right... Until very recently they have been talking about a regional fuel tax in Wellington, no ifs no buts," he said.
But the council spokesperson mentioned, Richard MacLean, said there was some confusion over the interpretation of his comments made to [Newshub https://www.newshub.co.nz/home/new-zealand/2018/10/wellington-next-in-line-for-regional-fuel-tax.html] and he did not confirm talks about a fuel tax were underway.
A point Wellington mayor Justin Lester backed up.
"His comments that he said to me were along the lines of 'we're in discussions with the government around Let's Get Wellington Moving, we have been for some years, that's not a secret and nothing had been confirmed'.
"Those were the context of his responses and I'm confident that what he said was the right thing and perhaps it's been taken out of context."
Mr Twyford said Wellington councils did ask for a regional fuel tax a few weeks ago - but were turned down.
"We're in discussions with Wellington councils and have been for most of this year about an ambitious transport plan for the region.
"I asked officials to look at all the options for a fully-funded and financed long term transport plan and in that context the Wellington councils asked for a regional fuel tax but I ruled it out."
Mr Lester said he could not remember exactly when the councils had discussed the fuel tax - but that it was this year sometime.
Exactly how Let's Get Wellington Moving will be funded is still being negotiated.
Mr Twyford said more information about the project would be made public in the new year.

---