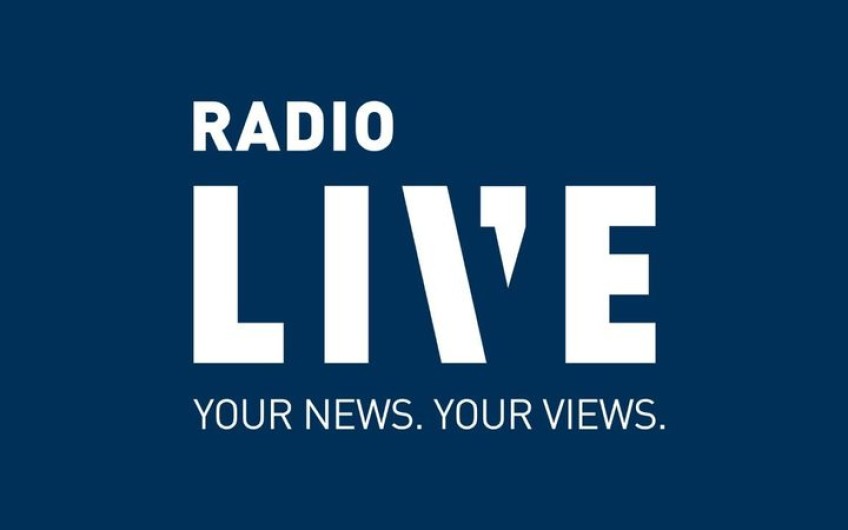 The death of Radio Live
Nov 16, 2018
---
Fourteen years after launching "the new voice of talk radio", MediaWorks will silence Radio Live and jobs look set to go as a classic hits station takes over. Mediawatch looks at why and what might replace it.
"There is a wide gap in the market below ZB and National Radio and we're looking to take it," MediaWorks chief executive Brent Impey said bullishly ahead of Radio Live's launch in 2005.
"We are determined to impact the landscape of news and information based radio in New Zealand," he said.
Mr Impey promised programmes "more akin to the way public radio has done it" as well as familiar news-based talk shows and talkback.  
He was probably pleased when the critics called it "National radio with ads". Over the years, Radio Live did add variety to talk radio.
Sunday Business was the country's only dedicated long-form business show on radio until 2015 and eclectic weekend shows like Weekend Variety Wireless (still going strong) were a counterpoint to news and sport-based chat elsewhere.
Duncan Garner's Drive show doggedly chased stories of the day from 3-6 pm and the host got ut and about round the country whenever he could. 
But in commercial terms, NewstalkZB has dominated the market for talk radio since it was created in 1987.
The pressure increased when offshore private equity firm Oaktree Capital took over MediaWorks, but despite high profile (and highly paid) hosts like Paul Henry on the roster, Radio Livelost the ratings battles year-after-year.
Under controversial chief executive Mark Weldon, radio news was mashed together with TV under the joint Newshub name in 2016.
The company's various radio networks have remained profitable, more so than the TV arm of the company in recent times.
But most of the money and big audiences are in its music radio stations  – brands like Magic which will take over Radio Live next year.
Magic offers hits from the '50s, '60s and '70s. A separate stream called Magic Talk will occupy Radio Live's existing frequencies in 2019 and it will be run by the music radio side of the business.
In a memo to staff MediaWorks chief executive Michael Anderson - formerly a radio executive in Australia – called it "a talk music hybrid" and "a strategic move for our business".
What will it offer listeners?
Not even MediaWorks knows, it seems.
In another memo, chief news officer Hal Crawford told staff the simulcast of Three's AM show and Newshub at 6am will remain, as will weekend farming show Rural Exchange.
But he said he didn't know what will replace other current Radio Live shows. Mediawatch understands Magic's music will simulcast in the evenings.
Mediawatch was told as many as 18 jobs are on the line - among them are some of the well-known hosts.
Why make a "strategic" move without getting the plan in place first?
MediaWorks is due to present its content showcase for 2019 to advertisers and the media early next month. It may have want to have the new station ready to promote at that time.
But the motive will be mostly financial.
Oaktree Capital made a one-off investment to create Newshub and an integrated newsroom to house it in 2015. It put more than $22 million more into MediaWorks in the following two years.
Last May Newsroom reported Mr Anderson as saying Oaktree wasn't prepared to stump up any more money and that he had hired two Australian consultants "in what looks like a last ditch attempt to sort the station out."
The company has had to work hard to finance debts of more than $70m this year and reduce operating losses against revenue of about $300m.  
NBR reported in May MediaWorks has been periodically been in breach of its banking covenants in the previous two years.
"We had to do a lot of work internally and wrap our arms around staff to settle things down a bit," Michael Anderson told NBR, after a difficult financial year.
But the scrapping of its major radio news brand, several jobs and dumping the vision of an alternative voice in talk radio for classic hits can only have unsettled them further.

---