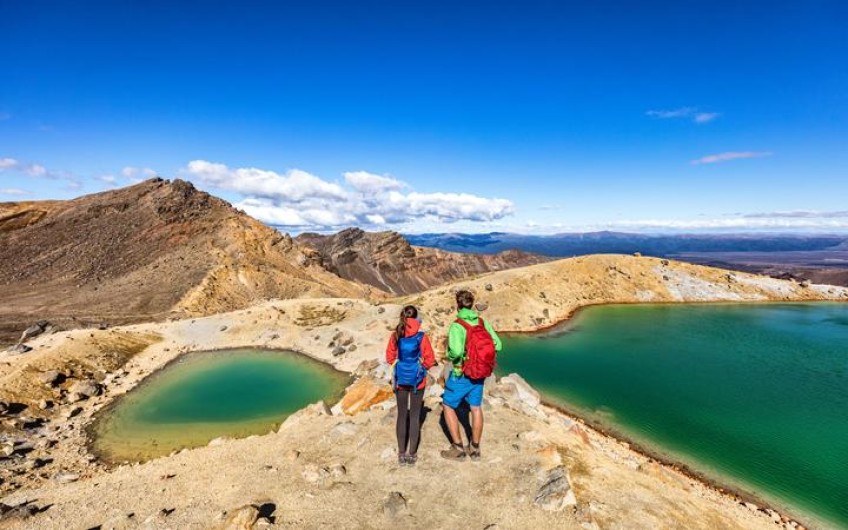 Sustainable growth front and centre at NZ tourism summit
May 14, 2019
---
The tourism industry has set an ambitious target to earn $50 billion by 2025, as part of its latest strategy.
The industry's previous target value was $41 billion.
Tourism 2025 and Beyond was launched this morning at TRENZ, the country's largest tourism event.
The draft strategy was released to the public last year, with aims to improve the spread of visitors throughout the regions and ease the pressure off visitor hotspots.
Tourism Industry Aotearoa chief executive Chris Roberts said the key change in the strategy was the focus on sustainability.
"This Sustainable Growth Framework keeps our focus as an industry firmly on growing our value to individuals, communities, the environment, the economy and our visitors," Mr Roberts said.
He said the industry needed to benefit communities around the country.
"New Zealand's success is linked to the success of our tourism industry," Mr Roberts said.
"We need to keep growing our industry and growing the value that our tourism industry delivers to each of our communities."
The industry needed to manage the growth of tourism, improve management of natural resources and act on carbon and climate change, he said, and the strategy aimed to grow tourism's value to communities, the environment, the economy and visitors.
Part of that involves investing in infrastructure and delivering quality tourism data, which has been a concern for many regional tourism operators.
The strategy marks a shift towards collaboration to improve destination planning and and coordination between government, iwi, communities and business.
It also set targets to encourage all tourism businesses to commit to sustainability, encourage tourists to visit across the regions, embrace Tikanga Māori and foster the domestic tourism market.
"We will succeed and maximise the huge benefits of tourism, while avoiding adverse impacts, by working together and having alignment of purpose," Mr Roberts said.
Rotorua Mayor Steve Chadwick spoke to a packed crowd during a welcome function on Monday night.
"We're small, we've got to be nimble, we've got to be innovative, and we've got to show the passion and the cultural heart that we have," Ms Chadwick said.
About 1500 delegates are in Rotorua for TRENZ until Thursday.
The government is expected to unveil its own tourism strategy by the end of the week.


---