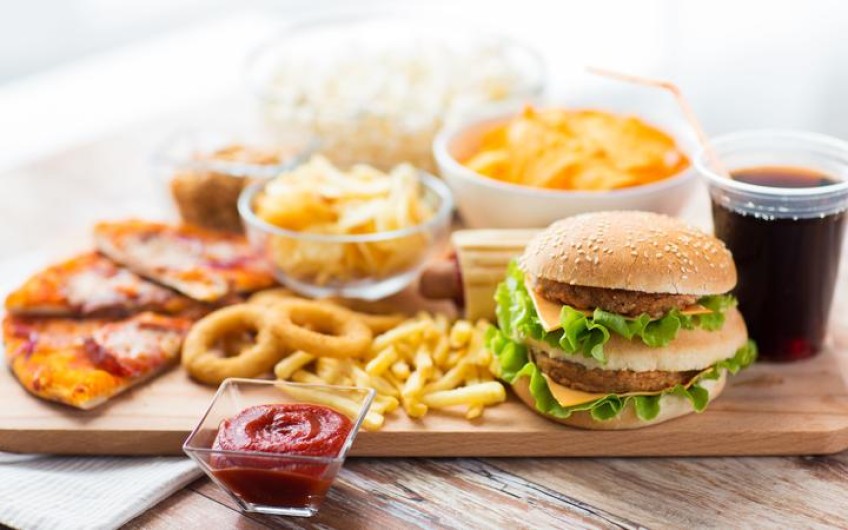 Stress, lockdowns and changed eating habits
Dec 15, 2020
---
The stresses of lockdown pushed many to reach for junk food and alcohol, but a nutrition expert warns their effects on people's lives will last much longer than the isolation period.
The Covid Kai Survey has revealed that most people ate more sweet and salty snacks, white bread and pasta, processed meat and sugary drinks during Level four.
"It was not such a great story, but it is what we're seeing in countries overseas as well," says Dr Sarah Gerritsen, a research fellow at Auckland University's School of Population Health. She led the survey of 3,028 people when New Zealand was at alert levels 3 and 4.
"This has been a really stressful year and when you're stressed you react in a way that is perhaps not best for your health."
The research was part of an international study across 38 countries led by researchers at the University of Antwerp in Belgium.
Today, Gerritsen tells The Detail's Sharon Brettkelly about the surprises in the survey results and why it was no coincidence that people stocked up on junk food at the supermarket, and then rushed to their favourite fast food outlet when lockdown ended.
She is already working on a follow-up study looking at the social media accounts of all the large food and drinks companies during the lockdown period, and how they were using the pandemic to promote their products.
"There was Covid-washing, we're calling it, it was quite fascinating. Some food companies - I'm looking at you fast food - were much more likely to use the pandemic to their advantage," she says.
Gerritsen says healthy eating statements were missing from the New Zealand government's lockdown messaging but the US and countries in Europe that did encourage good diets still recorded high rates of unhealthy snacking and drinking.
"Even with all the knowledge I have, I found it difficult to resist giving my children a treat during this time. They're not coping well, we're not coping well, of course we're going to reach for comfort and binge foods.
"But the fact is what is available in your environment is what you're going to eat and unfortunately New Zealand, we know from previous research, that what's available in our environment is foods that are not great for us. Vegetables are not cheap compared to the options of chippies and things like that for a snack."
Gerritsen wants the government to put more emphasis on the importance of nutrition.
"We know from research its actually really hard to lose weight once you put it on as an adult. What are the two biggest health issues in New Zealand currently? Mental health and obesity, so let's actually give nutrition its place at the table of being something that is a human right."
The study also highlighted food insecurity with struggling families living just above the bread line before lockdown suddenly unable to access enough - or any - food.
More funding has gone to food banks which helped record numbers during the crisis but Gerritsen says it is a short term fix.
"We need to be thinking bigger here about how do we improve our food system to make sure this affordable healthy food is available to everyone."

---