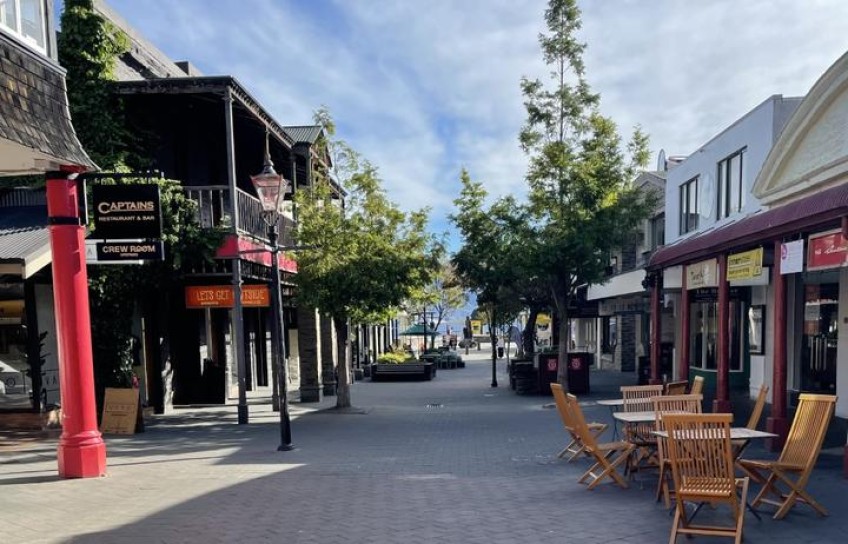 Stokes: All Qtown venues/restaurants could be closed by Friday
Feb 15, 2022
---
Restaurant operators say inconsistent messaging around isolation requirements is forcing many owners to close their doors.
Queenstown Chamber of Commerce boss Ruth Stokes said she was concerned for the future of local businesses with many forced to close while staff isolate
She said inconsistencies around whether staff should be treated as casual or close contacts were wreaking havoc among the sector's workforce.
"We've always been on board with protecting public health and looking after our most vulnerable ... we've done our bit, we've gotten boosted [and] people are working in bubbles but unfortunately the information that's coming out of the health [ministry] and DHBs is just inconsistent," she said.
Stokes said by Friday all of Queenstown's venues and restaurants could be closed due to self-isolation requirements for staff members.
The impending move to phase 2 of the Omicron outbreak plan failed to offer relief to struggling businesses, she said.
"If you're isolating for seven days, or you're isolating for 10 days, if you're closed you're closed, and these are businesses that are on the brink.
"[Business deaths] were up 20 percent last year and 70 percent of those that died last year died in the second half of the year ... we're hearing anecdotally from our lawyers and accountants that insolvencies are going through the roof. This is just too tough and there is no financial support."
She said a variety of businesses were at risk, including some responsible for a large number of employees.
Financial support and consistent communication from health officials is in desperate need, she said.
"We need a combination of consistency and messaging. We need to be clear about what the requirements are and that shouldn't be subject to who it is that you're talking to on the end of the phone."
"These are businesses that have been around for years, that have contributed millions of dollars to our economy and employ a lot of people ... if there are no businesses, if they can't go back to work, they will leave us and we all know how tight our labour market is."
Mandy Lusk from Auckland's Vivace Restaurant said the lack of available rapid antigen tests and inconsistency about who was eligible as a critical worker was frustrating and endangering businesses.
"It's pretty frustrating, especially when [staff] are not even close contacts. There's nothing we can do and it has potential to close all of us down I think within a week or so."
A Phase Two change in isolation from 10 days to seven was not going to help.
"We're one of these industries that you can't work from home, there's nothing that our staff can do from home. And we are, yet again, unable to earn any form of income whatsoever.
"I feel that any small business that can't work from home that is going to be closed down with no income is critical."
She said after the past two years of restrictions, the business did not have any reserves to survive more closures.
"Yes we are a luxury but we also support an awful lot of people. An awful lot of small farmers that lose their you know their whole feel like paddock to table thing, they don't sell to the supermarkets.
"If we're being closed down for no other reason other than [staff have] been in the same house as someone, in the same building or supermarket or something as a close contact. It just seems ludicrous."


---