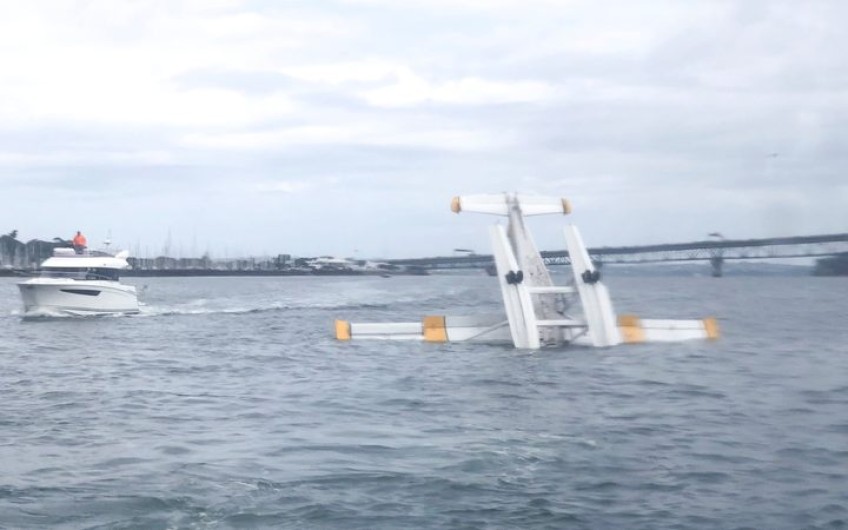 Sea plane flips in Auckland's Waitematā harbour
Mar 01, 2019
---
A sea plane has flipped near the Auckland viaduct.
Police said the plane flipped several hundred metres offshore and they were notified just before 11am.
The sole occupant of the plane made it out of the aircraft safely, they said.
Kay Bramley, who is on the 17th floor of the water front's HSBC building, was watching the sea plane come in with her colleauges.
She said as the plane came in and gradually got lower, heading towards the harbour bridge, it turned back towards the city.
The plane then came in quite sharply.
"When it hit the water, a lot of water went over the bow of the front of the plane and then the plane just appeared to nose dive.
"We all stood here quite speechless wondering what we'd just witnessed."
Boats immediately rushed to the plane, with two little boats there within seconds she said.
Fire and Emergency and Police had gone out on the Police launch, Deodar, to assist in a rescue if it was needed.

---