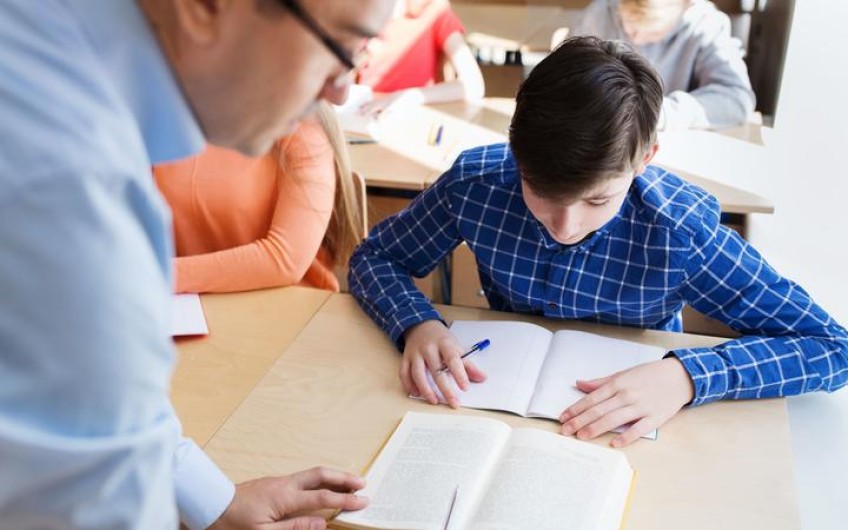 Schools welcome maths and literacy teaching overhaul
May 11, 2022
---
The government will tell teachers how to teach the basics as part of a major overhaul of maths and literacy teaching.
The Literacy, Communication and Maths Strategy and Hei Raukura Mō Te Mokopuna launched today are aimed at reversing New Zealand's 20-year decline in maths, reading and writing.
The English-medium strategy promised to "safeguard maths teaching and learning time" and develop a "common practice model" that would ensure teachers in all schools were using approaches to maths and literacy teaching that were proven to work.
Those approaches included the Better Start Literacy programme which emphasised phonics or the sounds different letters make, and less grouping of children according to their perceived ability.
The strategy would give teachers more guidance about the sequence of learning they should expect to see in their pupils, and develop a specialist maths workforce to work with students who need extra help.
It would also refresh the curriculum and review the tests teachers used to assess how well children were performing
Associate Education Minister Jan Tinetti, herself a former teacher and school principal, said many of the measures were already available but teachers needed training so they could adopt them more widely.
"No teacher I've ever worked with has ever worked with has wanted to be bad in front of a classroom of young people but they need the supports and the resources to lift their practice. They want this but they need to be supported in doing that and we're up for that challenge," she said.
Berhampore School principal Mark Potter said teachers had never stopped using phonics, but he agreed they needed more help finding the most effective teaching strategies.
"There's been a lot of work having to be put in by each school, each teacher to try and make sense of what's out there. What this report is looking at doing is trying to remove a lot of that burden, to actually get some really good qualified, experienced people to pull together a sound, planned idea of progression that means a lot of that burden is not on the school and the individual teachers," he said.
Potter, who is also vice-president of the Educational Institute, said he also liked the strategy's plan to create greater links between the school curriculum and the early childhood curriculum, Te Whāriki.
"That's very important to developing children's literacy," he said.
Berhampore School literacy leader Michelle McCracken said the strategy had come at a time when literacy and numeracy were at the forefront of teachers' thinking.
"It's very much on top for us and very much based on the data that we're gathering about the kids, anecdotally when we have the kids in front of us and the standardised [testing] approaches we're also seeing this worrying trend of low levels of literacy from our children walking in the door but also walking out the door," she said.
McCracken said she was pleased to see the strategy included a system of "safety nets" for learners and evidence-based help for children who struggled, including those problems such as dyslexia.
But she warned that the ministry would not be able to force teachers to use particular teaching methods.
"If the ministry comes at us with like 'these are the seven approved tools that we want you use' there'll be push-back because we'll go 'at our school we use these tools because we see the efficacy in them'. So as long as it's a dialogue between teachers and the ministry," she said.
Wellington's Discovery School principal Kaylene Macnee was at the strategy launch and said she was optimistic that it would work.
"The link to the curriculum, with that happening at the same time the refresh of the curriculum, I'm optimistic that that's going to give us greater clarity for our teachers to know what to teach, when to teach it, how to do it best," she said.


---