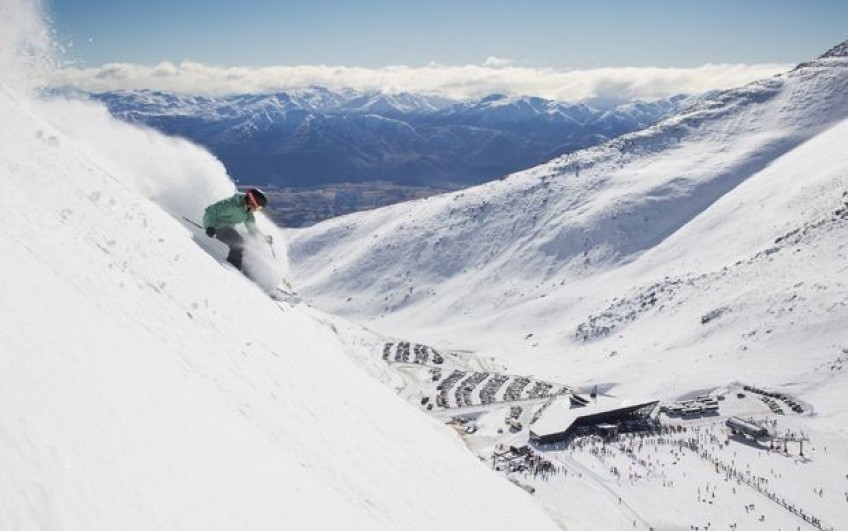 Remarkables ski field expansion plans tunnel through conservation land
Nov 19, 2021
---
A ski company's proposal to expand its skifields in Queenstown would involve a 230m tunnel through conservation land.
NZSki is seeking permission from the Department of Conservation to open up back country terrain near The Remarkables mountain range.
The proposal would nearly triple the size of the ski area from 385ha hectares to 900ha.
Chief executive Paul Anderson told Morning Report at this stage it's a "bit of an idea" for opening up The Doolans, east of The Remarkables ski area.
The company has had studies done on the feasibility of a tunnel, he said.
The present ski area has three ski bowls and four chairlifts, he said, and there would be space for further chairlifts in the Doolans and people could ski from valley to valley, he said.
Anderson said there were many tunnels on conservation land - including hydro and old mining tunnels - and he believed it was the most environmentally sensitive way to access the land.
He had had some conversations with iwi but it was "early days".
NZSki would install a 1.4km-long chairlift in the Doolans that would take visitors up to 1930m at Helicopter Ridge, the Otago Daily Times reported. It was also getting specialist advice on the area's suitability for skiing, safety aspects, the infrastructure needed and ecological and landscape impacts.


---