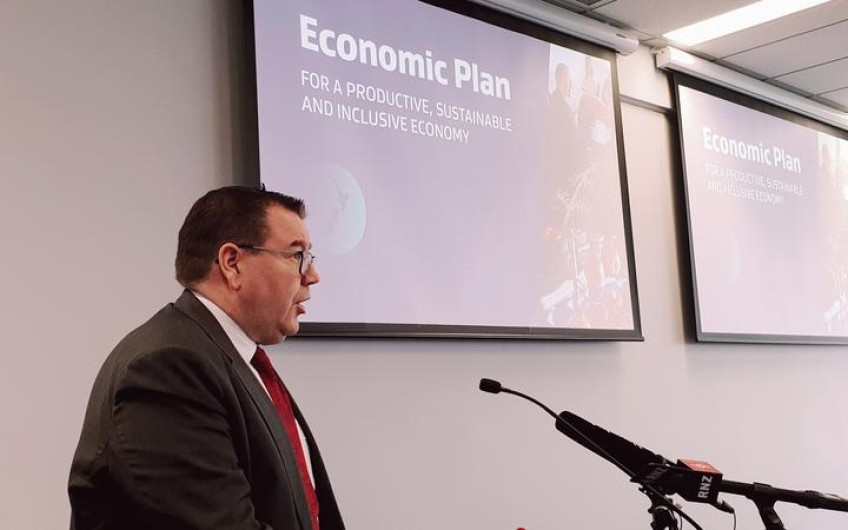 Regional banking hubs to be trialled in towns
Sep 30, 2019
---
New Zealand's largest banks have announced they will trial four regional banking hubs providing basic banking services.
Finance Minister Grant Robertson announced the trial following Cabinet's meeting today.
The banking hubs will be trialled in Opunake, Martinborough, Stoke, and Twizel for 12 months, with the first starting by early 2020.
The hubs will provide basic transactional services, such as cash withdrawals, deposits and account transfers, and will all have a multi-branded Smart ATM, online banking facilities, along with a support person to provide guidance and assistance.
Kiwibank, BNZ, TSB, ANZ, ASB and Westpac will all participate in the pilot.
During the trial participating banks won't close branches outside of the six main urban centres, with the exception of co-located Kiwibank/NZ Post premises.
Mr Robertson said the announcement is fantastic news for people in smaller towns who have been left feeling cut off as more banking services move online.
"I hope this will provide a solution for both the banks and local communities where it may not be economical for individual banks to maintain a branch.
"I'd like to thank the banks and Bankers' Association for working with the Government on this initiative", Mr Robertson said.
Regional Economic Development Minister Shane Jones said this is the first "sign of hope" for regional communities that have lost their face to face banking facilities.
"Whanau, personal and business finances require close contact with a bank and many Kiwis prefer face to face contact over online services to manage their financial matters. For many people in regional New Zealand that choice had been taken away from them.
"I think the participating banks will be surprised by the enthusiasm with which these four communities embrace the regional banking hubs that will open next year and I am optimistic these hubs will bee the first of many", Mr Jones said.
New Zealand Bankers' Association chief executive Roger Beaumont said the partnership of six banks would use innovative ideas and technology to help communities that "feel left behind when physical branches close".
"Each Banking Hub pilot will test different ways of adapting to community demand and requirements and services will evolve over time. They will provide different capabilities, with variations in technology and personal service", Mr Beaumont said.
NZBA will establish partnerships with local organisations or use existing bank infrastructure branches to host the hubs.


---