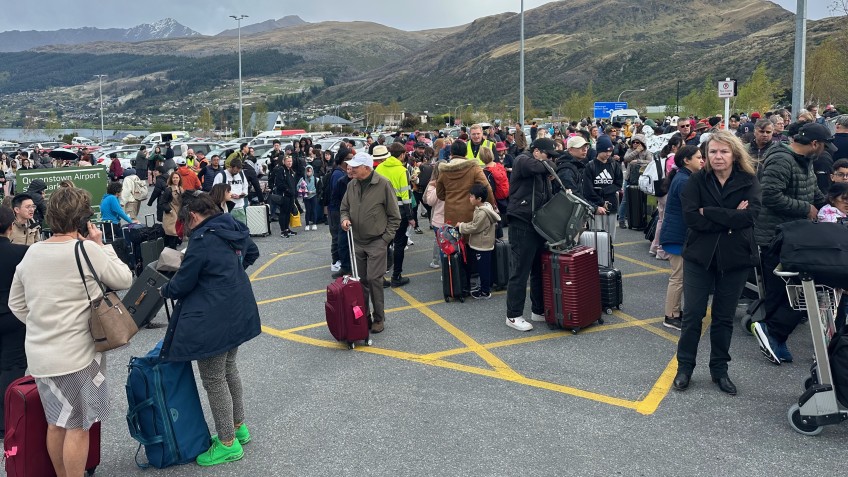 Queenstown residents bewildered by ski gear causing airport bomb scare
Oct 07, 2023
---
A Queenstown ski shop owner says residents are bewildered as to how a ski boot dryer led to the evacuation of the airport on Friday.
Airlines are putting on extra flights this weekend to clear a passenger backlog after an X-ray image of a ski boot-warmer led to the terminal being evacuated, after it was deemed suspicious, and affected about 25 flights.
The Defence Force bomb disposal team eventually cleared the item.
Browns Ski shop owner Haggis Vaitkus said the devices had been on the market for nearly 15 years and were widely used by skiers.
"These are not new products and they are fairly prevalent, especially with people travelling because a lot of Australians get cold feet. We sell quite a few of them," Vaitkus said.
"Why was it such an unusual thing to see in a bag in a ski town?"
He had had flown with boot warmers before, but usually telling airport security what they were was sufficient, he said.
Queenstown Airport chief executive Glen Sowry said it would be a busy few days ahead and it was unfortunate timing at the end of the school holidays.
"It's likely it will take most of the weekend to be able to work through this and to get the people away, either down here people that are trying to get to Queenstown or leaving at the end of school holidays to get home," he said.
"In all likelihood, I'd suggest that this will probably take two to three days."
He said airlines were also putting extra trans-Tasman flights through Queenstown on Saturday.
On Friday, Air New Zealand said it had cancelled 10 flights as a result of the situation - four inbound and six outbound.
Queenstown Airport spokesperson Sara Irvine said she hoped all delayed passengers would be cleared by the end of the weekend.
"The airlines, they've added on five extra departures and four additional arrivals, that's including trans-Tasman and domestic, and then Air New Zealand [put on] a couple of flights as well, so they're working really hard to get people back up in the air."
Extra staff had been brought in to cope with the backlog, but passengers should still allow extra time to check in this weekend, Irvine said.


---