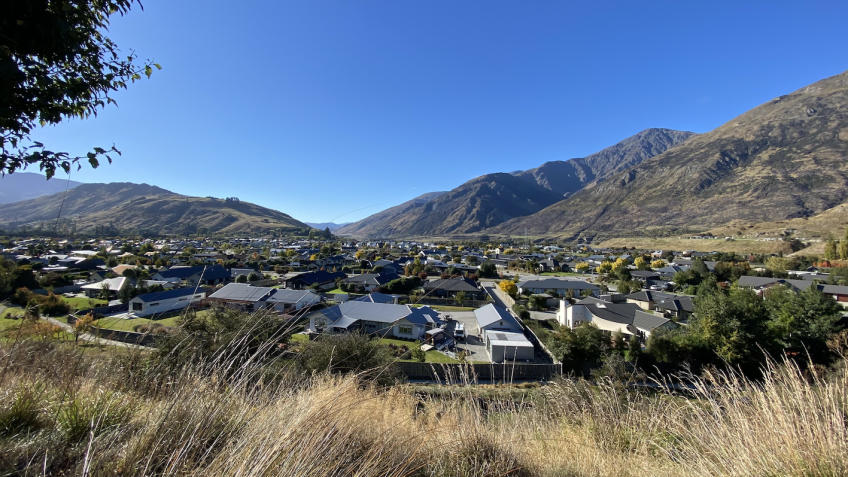 Queenstown rental crisis squeezes town's most vulnerable
Nov 29, 2022
---
Renters in Queenstown are being forced into impossible decisions due to the housing affordability crisis.
Rental prices are skyrocketing with single-bedroom units going for as much as $500 or more per week, and landlords feel so emboldened they will often raise listed prices once they see interest in a rental.
There are also reports of some people living in cars or rough sleeping.
Dilip and Sangeeta Dahal moved to New Zealand from Nepal six years ago so Dilip could study.
The couple and their 8-year-old son had called Queenstown home for three years. But that could be about to change.
"We are so frustrated that we have decided we are going to move to another city next year. Maybe this year if we don't find a house," Sangeeta said.
"But we need to stick to here until we get our residency, then we have decided to move because we can't be bothered with having to move house every single year."
The family had little choice, she said.
"This is home for us now, like a second home. We don't want to move but we are forced.
"Sometimes, I wake up at midnight to check the listings because I want to be the first to apply for a property. But it never happens - no luck."
Queenstown was in the grips of a critical rental shortage.
Social media was filled with people crying out for homes and it was not uncommon to see basic three or four-bedroom rentals for upwards of $1000 per week.
After a year in their current rental home - which they could only afford because it was shared with flatmates - Dilip, Sangeeta and their son had to be out by 6 January.
"I have got the tenancy Act and that says they can give us 63 days notice to empty the house, but where is the humanity," Dilip said.
"There is no humanity to be found for a family."
And they could not just move.
Dilip had a Masters in Physics and worked as a high school vice-principal in Nepal.
Sangeeta had a Masters in Management from the UK.
But he worked as a contract manager at a cleaning company and she worked at Bunnings, because they were unable to use their qualifications here.
His visa was sponsored by his employer, so they could not relocate to a cheaper city.
And while Dilip applied for residency in March, it was still being processed leaving the family in limbo and with real fears about what would happen come January.
"If it was only the two of us we could stay anywhere, like in a car - anywhere," Sangeeta said.
"But with a kid, it's really hard. We haven't thought about what's next because we don't want to have to go that far. It's really stressful."
Happiness House manager Léna Boss said they were not alone.
The need for housing was the worst she had seen and it was growing.
People were coming into the community support centre in dire situations, Boss said.
"People who have been living in hostels for the past few months, people who are living in their cars, people living outside sometimes as well - in the streets - that's happened."
Short-term letting was further driving the crisis.
About 1500 homes were listed on Airbnb and one in 16 of all households in the Queenstown Lakes district was now on the Queenstown Lakes Community Housing Trust's waiting list for an affordable home.
Wigmer Silva was one of the Queenstown's lucky residents.
After months of hunting, he had managed to find a rental after going to countless viewings and competing with dozens of people at each.
He believed greed was to blame.
"People need to have a little more respect, more compassion for others because it's not just about what's in your pocket. We're all here trying to make the machine run. We want to work, we want to live, we want a little bit of dignity, we want to have a home to sleep. I don't think we're asking for much," Silva said.
Matt Wong, a recently elected Queenstown Lakes District councillor and owner of tourism business iFLY, said the rental crisis was exacerbating the district's worker shortage.
"We're hearing it from different sectors of the community. So from the young workers that are actually living here now and they are getting moved on from their short-term accommodation and they're finding it extremely difficult to find permanent long-term accommodation and that's extremely challenging, especially because prices are going right back up to where they were before.
"The second thing we're hearing from employers who are trying to employ people coming into the district, and the one thing that's hamstringing the new employers, is they can't find anywhere to live. So they only last here a couple of weeks, they find it extremely challenging to find a place and they move on."
There was no silver bullet and the council needed greater central government support to address affordability, Wong said.


---