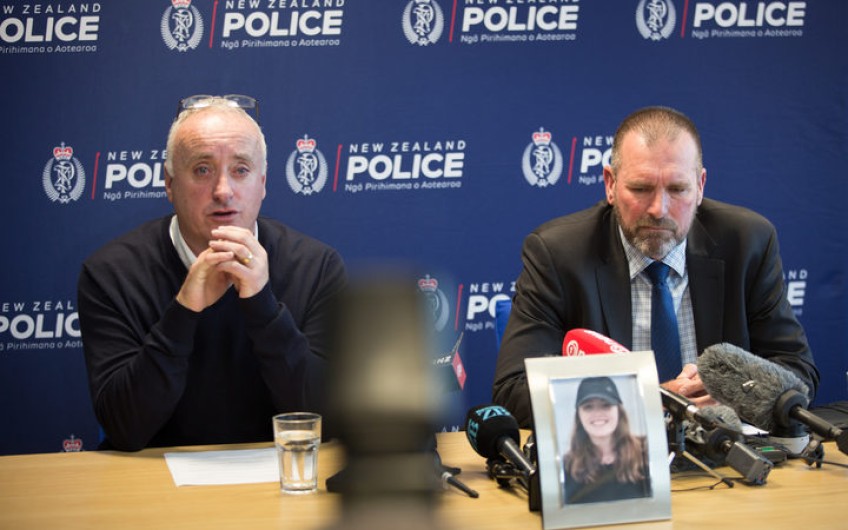 Police have "grave concerns" for missing British woman Grace Millane
Dec 07, 2018
---
Grace Millane was last seen going into the CityLife Hotel with a man on Saturday night, police say.
Detective Inspector Scott Beard this afternoon told media police hold "grave concerns for her safety".
Ms Millane was last seen at 9.41pm on Saturday 1 December at the central Auckland hotel and police have spoken to the man she was with.
An apartment in the CityLife Hotel on Queen Street is a place of interest and police are now carrying out a scene examination.
"We still have no evidence of foul play, Grace is still missing," Detective Inspector Scott Beard said.
He said he was unable to discuss what man Ms Millane was last seen with.
Mr Beard said the man is not in police custody, but is a person of interest.
And police have reviewed hours and hours of CCTV footage.
A missing person report was received on Wednesday for the 22-year-old after her family had not heard from her for several days.
Ms Millane's father has arrived in Auckland today to help police in the search operation.
David Millane was met by police at the airport and is being supported by them today.
Mr Millane struggled to hold in his emotions as he told media of his worry for his daughter.
"As a family we've been extremely concerned for her welfare.
"Grace is a lovely, outgoing, fun loving, family orientated daughter. She's usually in daily contact with family on social media," he said.
Ms Millane left the UK six weeks ago to travel the world after finishing university.
More than 25 Police staff are now working on the investigation into the disappearance.
Detective Inspector Scott Beard told media on Thursday the lack of contact was out of character for Ms Millane, especially as it was her birthday on Sunday.
"The longer this goes on, the more concerning it is. We don't have any evidence of foul play but we're keeping an open mind," Mr Beard said.
"She had spent some time in the Bay of Islands, she's doing her OE so she's going to go to the tourist destinations and she's done that," Mr Beard said.
"We believe she's booked further travel in New Zealand in the upcoming days. The concern is that the family have not heard from her and when her 22nd birthday was on 2 December, that's when you'd expect to hear or for them to contact her so that's why there's concern.
"There's been nothing [communication since Saturday] between her and her family."
Mr Beard said police found some of Ms Millane's items at the backpackers she was staying at in the Auckland CBD but wouldn't divulge what the contents were.
He said Ms Millane had a number of phones on her while in New Zealand.
"We have a couple of phones from the backpackers but we believe she may have another one or two so we're keeping an open mind," he said.
Her brother, Michael Millane, said the family began getting worried on Monday when she didn't reply to messages.
"We sort of noticed Gracie hadn't really texted back or hadn't read anything, which was obviously really strange because it was her birthday," he said.
"We thought maybe it's just the time zone, sort of catching up, but we looked into it and realised her messages hadn't been read or delivered."
Mr Millane said she was always in contact with her family and his parents were worried.
"They are upset. They just want Gracie back. They just want to know she's safe," he said.
She has brown hair and brown eyes and is approximately 5ft 6in (168cm) in height, and 58 kg.
Police are asking anyone who may have seen her or who knows where she is to get in touch.

---