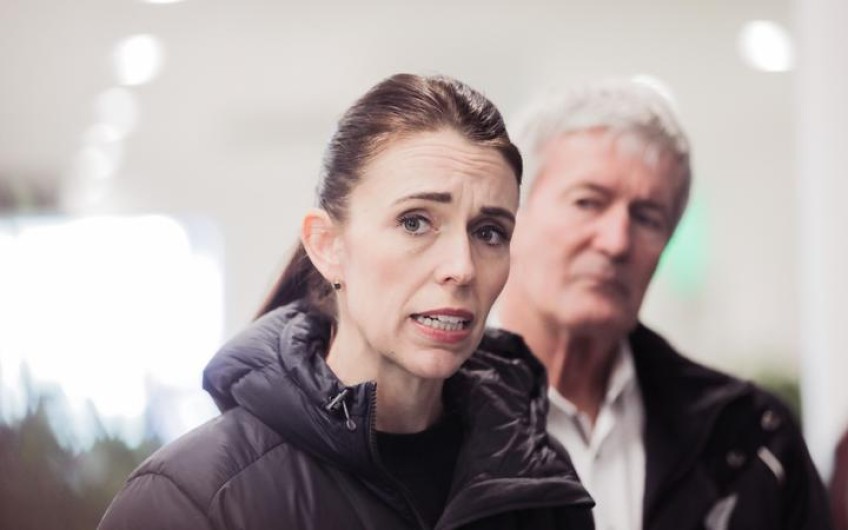 PM Jacinda Ardern reviews flooding from air: 'A big cleanup job'
Jun 01, 2021
---
Prime Minister Jacinda Ardern has inspected the damage in Canterbury after flooding across the region.
Ardern arrived in Mid Canterbury this morning.
The closure of the SH1 Ashburton River bridge has caused travel chaos and engineers have confirmed significant damage to the structure. An alternative route across the river is being worked on.
The SH1 river bridge is the main link between Ashburton and Tinwald and all other routes south were closed today.
Ardern said advice to her at this stage was that alternative routes were expected to be open by the end of today but it would mean a significant diversion for travellers.
Connecting those who were disconnected was of the utmost importance, Ardern said.
"A big cleanup job lies ahead of us," the PM says.
The link would also allow supplies to get through to supermarkets.
Ardern is being accompanied by Agriculture Minister Damien O'Connor, Ashburton Mayor Neil Brown and acting Emergency Management Minister Kris Faafoi.
They reviewed the damage from the air in a helicopter before speaking to media, and Ardern said they could see a lot of trees uprooted, damaged fences on farms, damaged roads and flooded land.
Some farmers would have difficulty accessing winter feed for their stock.
Ardern said Waka Kotahi had access to funding for emergency repairs, and repair work was already under way at one place they visited.
Agriculture Minister Damien O'Connor asked the farming sector to show some understanding that farmers may not be able to meet their contractual obligations regarding the delivery of cattle. Today is moving day.
O'Connor appealed to the sector throughout the country to show their cooperation.

---