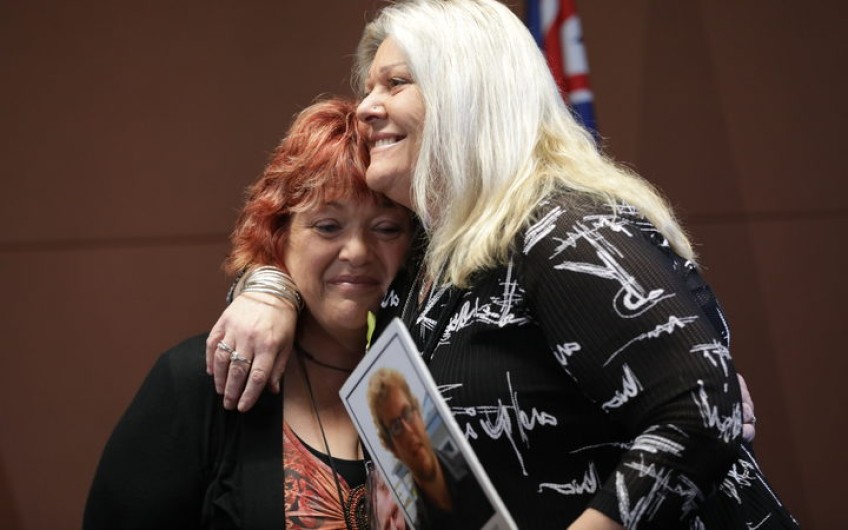 Pike River relatives on mine re-entry: It's a 'truly amazing day for our families'
Nov 14, 2018
---
Friends and family of the 29 men killed in the Pike River Mine disaster say an agreed plan to re-enter the mine is a historic moment of truth and justice.
They also said it was hard to believe it had taken eight years for authorities to take action.
Families of some of the men killed in the November 2010 explosion were in Parliament this morning to hear whether authorities would re-enter the mine's drift.
Minister Responsible for Pike River Re-Entry Andrew Little announced a plan to re-enter the West Coast mine's access tunnel would proceed, as promised by the new government.
It would involve what Mr Little said was the simplest and safest option, of re-entry using the existing single entry access tunnel in Februray.
Work on drilling bore holes was expected to begin immediately. Breaching of 30m seal would begin in February.
The Pike River Family Reference Group, which represents the majority of the families, had been involved in the re-entry plan by the Pike River Recovery Agency.
Mr Little said the re-entry plan was "extraordinarily complex" and would pose "major hazards" but that the plan was being led by world experts in mining safety. The budget has been set at $36 million.
Mr Little said safety protocols would be paramount and that reassessments of the plan were possible.
Anna Osborne, wife of Milton Osborne who died in the explosion, said it was a historic moment for truth and justice and that the announcement was a "truly amazing day for our families".
"We have fought really hard to get to where we are today," she said.
"For us we fought really hard for our men for a really long time and today this is a victory for our families.
"This is a victory for the little people of New Zealand.
"We needed to fight, we need to bring our men home if we can."
She pointed out there had been 400 deaths in the workplace since the disaster and that this figure was unacceptable.
"We need to change the working culture in New Zealand, we need to up our game in terms of health and safety," she said.
Sonya Rockhouse, who lost her son Ben in the disaster, said it was hard to believe two years ago families were setting up camp at the mine to stop the previous government sealing it.
Tommy Daly, who lost close friend Milton Osborne in the explosion, told Morning Report the previous National government's position over re-entry had been disgraceful and that recovery of bodies "was not that much to ask".
"I can't believe it has taken eight years... If anyone thinks this thing is a waste of money or a waste of time put yourself in their shoes and just have a think about it for a minute.
"It's a hell out there with 29 people we can all see in the West Coast and no one has ever had a go getting in there to see if they can get someone out and it's disgraceful," he said.
Bernie Monk, who also lost a loved one, said it was a proud day for all Kiwis.
The agency had formulated three options for a manned re-entry.
Breaching of 30m seal would begin in February.
The three options for re-entry had been using a single entry; building a new 250m-long tunnel, which would connect with the Pit Bottom in Stone area, for ventilation and a second escape route; and using a single entry while adding a new borehole to provide a means of emergency escape.
The agency wants to recover bodies and gather evidence to determine what may have caused the methane explosion.
Main Image: Relatives of mine victims Anna Osborne and Sonya Rockhouse embrace after the announcement of the re-entry plan. Photo: RNZ / Rebekah Parsons-King


---