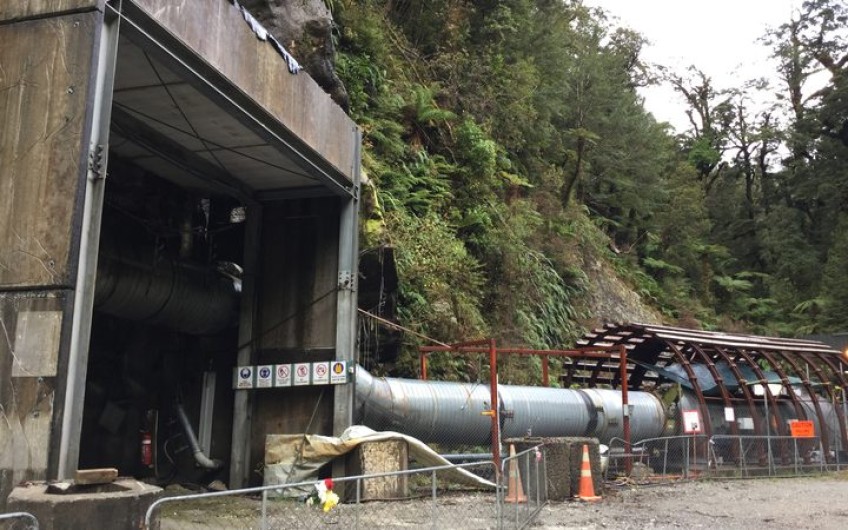 Pike River Mine re-entry to begin in early May
Mar 12, 2019
---
The government has confirmed that the process to re-enter and recover the access tunnel to the Pike River Mine will begin on 3 May.
Minister Responsible for Pike River Re-entry Andrew Little said in the past few months there had been an "incredible amount of preparation" to get ready for re-entry to the mine where 29 men were killed in 2010.
"This has included preparing bridges for heavy loads, installing a nitrogen plant, upgrading the power supply, laying many kilometres of piping for the nitrogen, drilling more boreholes, installing monitoring equipment, and purging and ventilating the drift.
"As well as this, staff have been trained on working in a forensic environment. Worksafe have been reviewing all aspects of the planning, risk assessments and supporting documentation, in order to ensure the re-entry plan is safe.
"There is still some preparatory work to do: installing compressed air lines; awaiting the arrival of underground equipment such as loaders, roof bolting rigs, a driftrunner and a refuge chamber from Australia and breaching the concrete seal at 30 metres.
"Once the 30 metre seal is breached, then the re-entry and recovery operation can begin. All things going to the current plan, the Agency expects we will be at this point by May 3."
Work to flush explosive gases out of the 2km-long mine tunnel began in January. That meant pumping nitrogen in every day for 12 hours a day for several weeks.
Last month documents released by the Pike River families show the handling of exhibits from the mine was mismanaged, with the inquiry head at the time detective Superintendent Peter Read describing the chain of evidence as "diabolical".
The revelation casts doubt on whether a potentially crucial piece of evidence to the cause of the explosion, a switchboard door, would ever be found.
Some victims' families learned of the existence of a photograph of an electrical cabinet door that was blown to the mine surface - but no one can say where the mangled piece of metal has gone.
Mr Read said exhibits, including photos and video, arrived at the investigation base with no documentation so they had no idea when or where they had been taken.
Police, who had been training to enter the tunnel, said last September they would only do so if the mine re-entry plan was approved by both the Police Commissioner and an independent review.


---