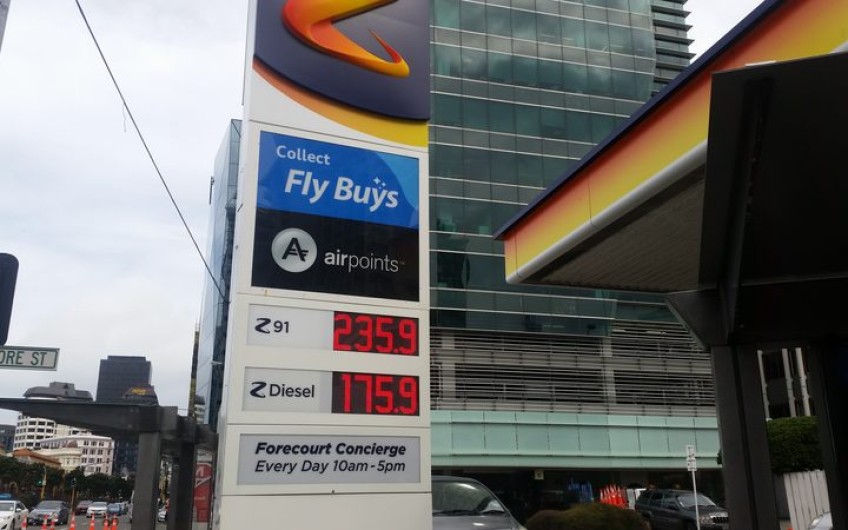 Petrol prices 'creep like rust' towards $2.50 a litre
Sep 07, 2018
---
The average price of fuel has reached a record 30-year high - and is set to continue rising.
The price of 91 octane nationwide has exceeded $2.30 a litre, according to the AA, but in Waiheke and Wanaka motorists are paying $2.50 or above.
Wellington motorists paying $2.35 per litre are spending more than $100 to fill up their vehicles.
"You've really got to think about where you are going and combine so many jobs - you've got to be so much more organised, there's no jumping in the car and taking off," one Wellington motorist said.
"I'll only go out once or twice a week max using the car for that reason and try and combine everything - and google where I'm going so I get the shortest route - that level of detail, because it's that expensive you can't afford to make mistakes," she said.
Larry Green created Gaspy a couple of years a go - an app that helps users find the cheapest fuel price in their area.
The app has more than 200,000 users with 500 people joining a day - a trend Mr Green puts down to motorists' frustration with ever-increasing prices.
"We're seeing things creep like rust towards $2.50 - it's a steady and relentless creep."
"All we're doing is really watching the price go up... but it would be better if we didn't spend all our time desperately trying to find a price that wasn't extortionate," Mr Green said.
He wants the government to do more to stem the upward trend.
"We've seen these calls for inquiries again and again, we've seen politicians say they're doing inquiries - we've had absolutely no results, we've had zero results."
The government announced an investigation into fuel prices in December last year but it is on hold until the Commerce Amendment Bill goes through parliament.
The bill would compel fuel companies, among other companies, to provide data to the government.
Minister of Energy and Resources Dr Megan Woods said her hands were tied until the legislation passes.
"I understand how frustrated people are but the reality is, until we get market study powers for the Commerce Commission, nothing more can be done, we need the ability to compel.
"Of course, it will be up to the Commerce Commission to decide how to use them but there's been a lot of discussion about how the fuel industry will be a prime target for that," Dr Woods said.
Transport Minister Phil Twyford said the record-high petrol prices would not change the government's fuel taxes.
In a statement, Mobil said the prices have been driven predominately by increased product costs and fluctuating exchange rates.
Z-Energy said barrel prices were really high at the moment and increased at the start of this week, which in combination with a low New Zealand dollar, has seen the the pump price increase.

---