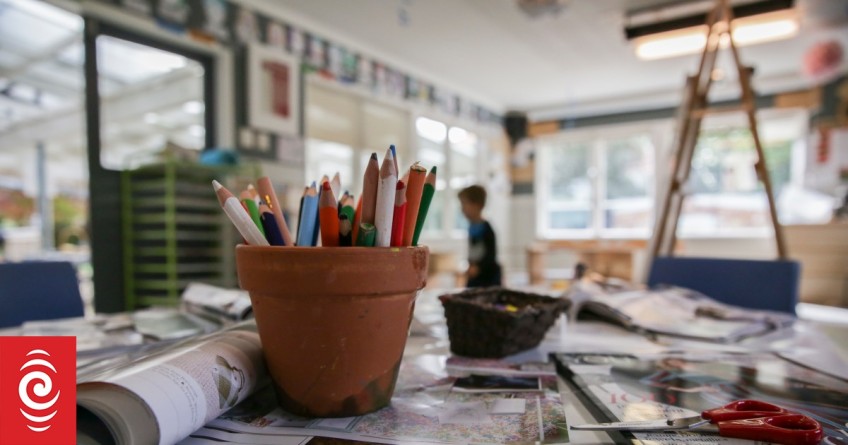 Parent welcomes National move to reduce 'large' cost of childcare
Mar 06, 2023
---
A Wellington mother-of-two believes childcare is too expensive and is backing an initiative to make it more affordable for low and middle income families.
Stephanie Fox said she and her husband pay $511 a week on childcare for their two pre-school children.
This covered a combined seven days of childcare for their three-year-old and one-year-old.
Fox said after their mortgage, childcare was their biggest expense.
"My husband and I really had to crunch numbers of who is going to work what hours and who is going to pick up the kids to make it affordable for us and so that both of us could have careers," she said.
"I can see why some parents do choose to have one stay at home because the cost of childcare is so large that often wages only just, or don't even cover the cost of childcare."
National leader Christopher Luxon yesterday unveiled a FamilyBoost childcare tax, with families who qualify retaining up to $75 a week in after-tax pay each week should a change of government occur.
As part of his State of the Nation speech, Luxon said the tax rebate would help 130,000 low-and-middle-income families "keep more of what they earn".
He said families would receive a 25 percent rebate on their early childhood education expenses, up to the maximum of $3900 per year.
The $249 million plan will be paid for by slashing the ballooning cost of consultants, Luxon said.
Fox said a childcare tax rebate would make "a huge difference".
"Children are very expensive and the cost of everything is going up, so any money going back in the pocket of parents would be a huge help."
Fundamental sector problems remain
But some in the early childcare sector, while acknowledging the plan as a positive step, believed the proposal did not address fundamental funding problems in the sector.
Victoria University's director of the Institute of Early Childhood Studies Dr Sue Cherrington said she was concerned about layering on another policy on top of an existing funding approach.
She said questions needed to be asked around the overall funding picture, particularly for private service providers.
"You've got high levels of government funding going into that [early childhood centres] and also high fees in many cases for parents.
"My anxiety around that is that everywhere we're funding profits as opposed to funding quality."
Dr Cherrington said education leaders needed to have a more thorough look around combined government funding with parent fees and how centre profits were being reinvested into services.
However, the Early Childhood Council welcomed the proposal as it would stimulate demand for early childhood education centres, who were struggling under mounting cost pressures.
Council chief executive Simon Laube said the government's pay parity policy was resulting in underfunding of some centres, alongside pending minimum and migrant wage increases.
"That tends to inflate fees as well and the minimum wage increase just really muddies the waters, and that means migrant teachers that come in will get paid at a completely different rate, compared to pay parity.
"It's really unfair and very unjustified and a really sore point for many of our centres."
Early Childhood New Zealand said previous National governments had "under-valued the social outcomes of early childhood education".
Chief executive Kathy Wolfe said its new policy did not address the root cause of problems, which had been damaged by under-investment.
"Mr Luxon could've been much bolder and courageous in valuing our E.C.E. services, teachers and future generations," she said.
"Had he said that the undervalue in the E.C.E. was not good enough and promised a significant injection into the sector, including for families, then maybe he would get the sector's attention."
Social Development Minister Carmel Sepuloni has accused National of not properly considering how they will pay for the policy.
She said if a quarter of households increase the time their children spend in care by five hours a week, the cost of the proposal would blow out by about $70m.
The Labour government late last year announced its own measures to support families with the cost of childcare, which kick in from 1 April.
It increased the income threshold for the childcare subsidy, which had been frozen for 12 years.
Under the policy, a family with two parents both working 40 hours a week on $26 an hour with two children under 5 will be eligible for $252 a week.
But exactly how much each family saves on childcare will depend on how many hours they work, their income, how long their children spend in care and the cost of it.
Main image (RNZ/Richard Tindiller): National says the tax rebate will help 130,000 low and middle-income families.

---