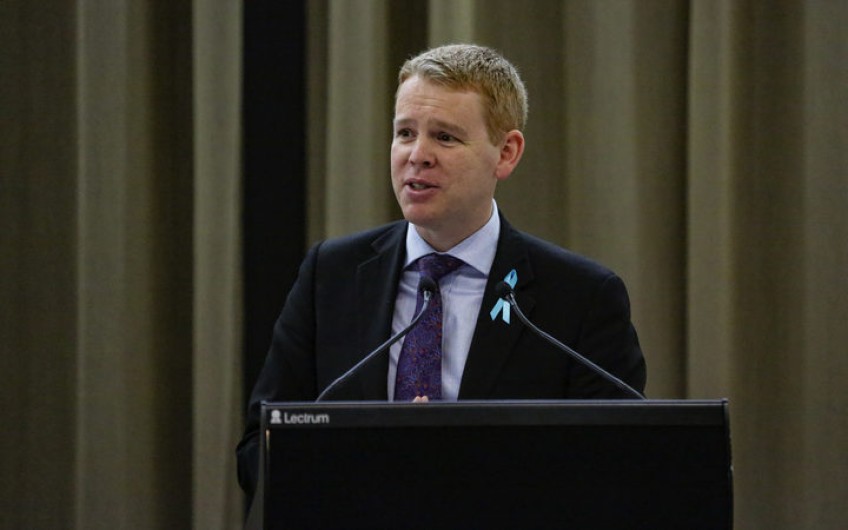 'NZ Institute of Skills and Technology': 16 polytechs to merge under government proposal
Feb 13, 2019
---
The government has proposed merging all 16 polytechnics into a single national institute and radically reforming industry training organisations.
Education Minister Chris Hipkins said the plan was challenging but necessary for shoring up a sector that had suffered falling enrolments and multi-million dollar deficits.
Mr Hipkins said the proposal included creating a New Zealand Institute of Skills and Technology that would have a single governing council and would manage all 16 institutes' capital and operational budgets, staffing, and computer systems for managing their courses.
He said that would solve the sector's financial problems and make better use of taxpayer funding.
"A consolidated organisation would make better strategic use of capital, achieve greater efficiency in programme design, development and delivery, and reduce replication of back-office functions," Mr Hipkins said in a paper to Cabinet.
The plan also suggested stopping industry training organisations from arranging and paying for training and paring back their role to setting standards and qualifications and advising the Tertiary Education Commission under the new title of industry skills bodies.
Mr Hipkins said tertiary institutions would take over the job of organising and providing work-based industry training and that would be a big challenge.
"Providers would take responsibility for approximately 140,000 trainees and apprentices in addition to the approximately 110,000 vocational education learners they already serve (based on 2017 figures). This would require increased capability and capacity. This change will promote better alignment between on- and off-job education and training, and stabilise provision of vocational education across the economic cycle," a Cabinet paper said.
The paper said industry training organisations (ITOs) might respond negatively to the proposals, but they included a significantly increased leadership role for the industry.
Mr Hipkins says the proposed changes would be disruptive but the current model was not sustainable.
He said the amalgamation of polytechnics might result in more or fewer main campuses in the regions and some of the institutes might need more financial support before the changes were implemented.
Mr Hipkins' Cabinet paper showed the Treasury was worried that it was not clear how much the proposals would cost.
"We are concerned that Cabinet is being asked to agree to a significant in-principle decision without a clear indication of the likely overall financial implications of the changes proposed, including short-term transition costs, and enduring funding changes," the paper said.
Last year the government loaned $50 million to Unitec and gave $15 million to Whitireia in Porirua after the two institutions ran into serious financial problems. The money was on top of a bailout for the West Coast's Tai Poutini Polytechnic in February that included an $8.5 million capital injection and a write-off of $25 million owed to the Tertiary Education Commission.
Prime Minister Jacinda Ardern last week flagged plans to change vocational training in her first big speech of the year.
National Party leader Simon Bridges sought to sabotage that by simultaneously revealing what he said was leaked information showing the government's changes would mean 1000 job losses, consolidating polytechs into four "regional hubs".
Mr Hipkins said at the time the claim about hubs was not accurate and noted the polytechs were already under strain.
The Auditor-General warned in November last year that polytechnics were under pressure and needed first-rate governance.
The most recently available financial results for polytechnics showed nine of the 16 institutions made deficits and 11 suffered falling enrolments in 2017.
Consultation on the proposals closes on 27 March.


---