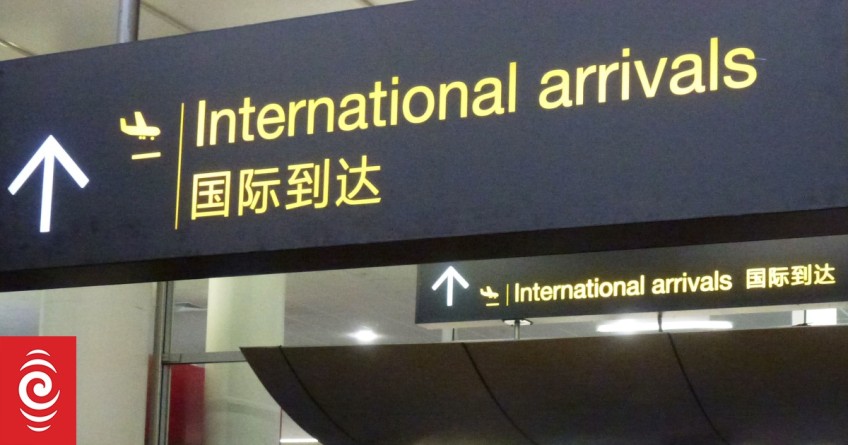 No change to NZ border controls as Covid hit China relaxes travel rules
Dec 29, 2023
---
New Zealand has no plans to reintroduce Covid-19 testing for international arrivals, as some countries tighten restrictions for travellers from China where case numbers are soaring.
China is scrapping strict quarantine rules for arrivals and resuming travel for citizens who wish to go overseas from 8 January.
The country's Covid-19 surge has prompted nations such as Japan and India to introduce a negative test requirement for all travellers from China.
While the Ministry of Health was monitoring the situation, a spokesperson said there were no plans to reintroduce Covid-19 tests at New Zealand's border.
"At this stage, it has been assessed that international arrivals, including from China, do not significantly change the risk of Covid-19 in New Zealand and the current public health measures remain appropriate for managing the pandemic."
The ministry regularly monitored global trends in Covid-19 cases, hospitalisations, deaths and new variants, including in China, and updated public health advice in response to emerging evidence, the spokesperson said.
"At this stage, the ministry has not advised the reintroduction of testing of international arrivals, but we continue to encourage recent arrivals to get tested if they experience Covid-19 symptoms."
Before the Covid-19 pandemic, China was New Zealand's second largest international visitor market and one of the most valuable in terms of holiday spending.
More than 400,000 Chinese visitors arrived in the country in 2019 and spent $1.7 billion, according to Tourism New Zealand figures.
Their return has been welcomed by industry chiefs.
However, Tourism Industry Aotearoa spokeswoman Ann-Marie Johnson cautioned the availability of flights would keep an initial cap on numbers.
"A lot of the airlines that were servicing the China-New Zealand routes in the past haven't yet returned, or have very limited timetables, so that will certainly put a cap on the numbers of people able to come here."
Johnson said Chinese holiday-makers might not return in noticeable numbers until next summer, with the first wave of visitors likely to be people reuniting with family and friends.
New Zealand China Council executive director Alistair Crozier said many people had found it tough being separated from relatives over three years of coronavirus restrictions.
"The ability to catch up again, perhaps show off grandchildren to grandparents for the first time, will be a big attraction for a lot of people."
Crozier said the Chinese tourism market could take some time to recover.
"Chinese tourists will probably stay quite close to home and go to short-haul destinations initially, but also because they'll be coping, as New Zealand did, with a surge in Covid cases."
Many Chinese students had been studying remotely but more should return to Aotearoa once travel rules relaxed, Crozier said.
"Some students may elect to continue that distance education for a little bit longer, but certainly I expect that for the start of the new academic year we will see more international students, not just from China but from around the world, beginning to return.
"As people get more familiar with the concept of going overseas again, I think we'll start to see the numbers grow."
Pre-pandemic, the international education sector was worth more than $5b to New Zealand's economy per year.

---