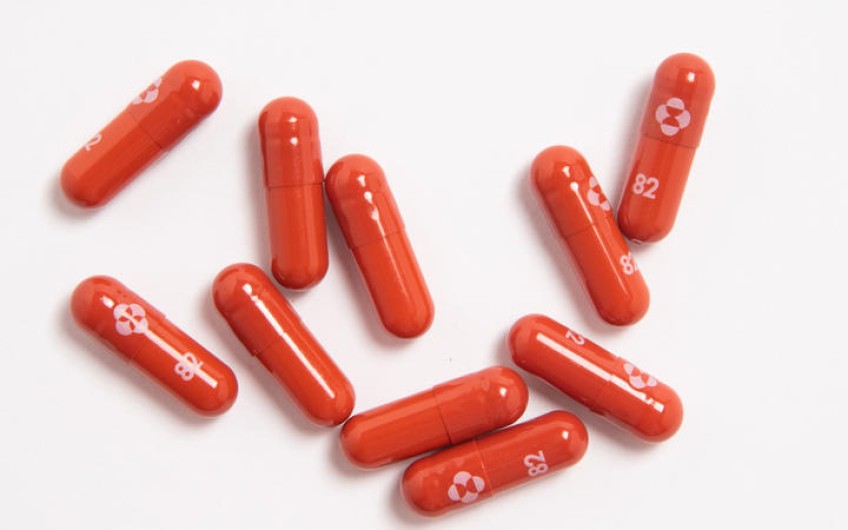 New Zealand signs deal to purchase new Covid-19 treatment
Oct 11, 2021
---
New Zealand is one of the first countries in the world to secure a deal for the new Covid-19 treatment molnupiravir.
Pharmac and Prime Minister Jacinda Ardern announced the agreement this morning. Pharmac said the oral antiviral drug would be used to treat New Zealanders with mild to moderate Covid-19 symptoms.
The agreement with supplier Merck Sharp & Dohme (MSD) is subject to the drug being approved by Medsafe. An initial supply of 60,000 courses will be sent to New Zealand after Medsafe approves the drug, Pharmac chief executive Sarah Fitt said in a statement.
"MSD recently announced trial results showing that molnupiravir considerably reduced hospitalisations and deaths from Covid-19. While these are interim results, they are very promising," Fitt said.
Ardern said New Zealand was among the first countries in the world to sign an advanced purchase agreement for the drug.
"Antiviral medicines are an additional tool the government is adding to our toolbox to fight Covid-19," Ardern said.
"The most important thing people can do to prevent themselves, children and vulnerable people getting Covid is to get vaccinated. However it's important we have medicines to help those who pick up the virus to avoid having to go to hospital.
"We are continuing to use a stamp it out strategy. But this purchase of 60,000 courses is based on the same population basis as the likes of Australia and Singapore, and is not an assumption about the level of Covid we may have in the future."
Australia's government announced last week it had purchased 300,000 courses of the drug.
Fitt told Morning Report an advantage of this medicine is that it's a tablet, while many other treatments have to be given intravenously.
"This could potentially be given to people at home or in the community and stop them being admitted to hospital" - Pharmac chief executive Sarah Fitt duration 6′ :26″ from Morning Report Add to playlistPlaylist Download as Ogg Download as MP3 Play Ogg in browser Play MP3 in browser
It would need to be given as someone is just starting to get symptoms, so one of the challenges would be of working out how to target people at that early stage.
The 60,000 doses were the most they could get at this stage, she said.
Ardern said it was thanks to the "speed and hard work" of Pharmac's team that New Zealand was able to secure the treatment so quickly.
Fitt said Pharmac is proactively engaging global pharmaceutical companies to secure access to treatments.
"We have changed the way we operate, using separate funding allocated by government, to make sure that New Zealand can access new Covid-19 treatments," she said.
"Covid-19 is a unique health crisis and for this reason we are doing things differently."
Pharmac was working on securing other Covid-19 treatments, Fitt said.
Ardern said she was hopeful there would be further announcements soon as Pharmac's negotiations conclude.

---