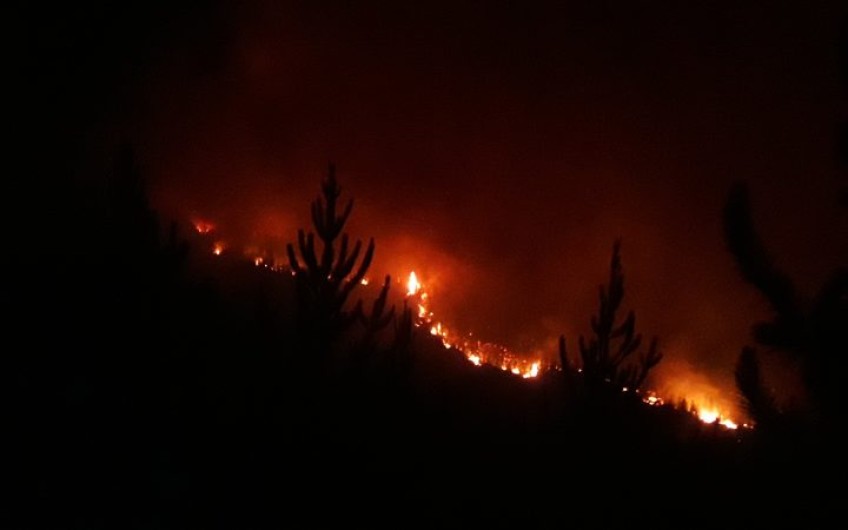 Nelson bush fire 'growing all the time' as wind fans flames
Feb 06, 2019
---
More than 100 homes have been evacuated in the Nelson region as a forest fire burning 30km from the city continues to grow, with firefighters warning it could take four days to extinguish.
The fire which started in Pigeon Valley yesterday afternoon grew to 1870ha with a perimeter of 20km by 3am.
It spread to Redwood Valley, about 13km away, burning several homes.
Fire and Emergency said more than 100 homes in Eves Valley, Golden Hills Road, Redwood Valley Road, Mallings Road and Greenacres Road had been evacuated - forcibly or voluntarily - with people registering with the Civil Defence Centre in Wakefield.
They said Sunrise Valley, Deep Dale Road in Upper Moutere and Pigeon Valley were also on notice for potential evacuation.
There were reports of homes destroyed in Eves Valley and Redwood Valley, with damage also to areas from Pigeon Valley north to the Inland Moutere Highway and Waimea West Road, Fire and Emergency said.
Nelson residents reported ash falling over the city, despite the fire's distance.
Wakefield Fire Station chief officer Fritz Buckendahl said a dozen fire crews worked into the night to protect property.
Early this morning 10 helicopters and two planes will be called back into the fight.
Mr Buckendahl expects them to again tackle the fire directly within the forestry block.
"Wind is our biggest factor; the heat of the day; terrain - it's rolling country - and also just the nature of the forest.
"There's a lot of factors involved and unfortunately it's just going against us at the moment. It's just growing all the time."
The blaze was whipped to a firestorm yesterday by winds gusting to 45km/h during the afternoon and evening.
The area is very dry, with the nearby Tasman region heading towards drought conditions prompting water restrictions.
It followed a heatwave last week as temperatures in several areas in the country reached record temperatures.
If people evacuate and leave their homes it is asked they register with the Civil Defence Centre at St Johns Church, Edwards St in Wakefield or ring Civil Defence 03 5437290 to register they have moved and are safe. This is important to ensure everyone is accounted for and safe.

---