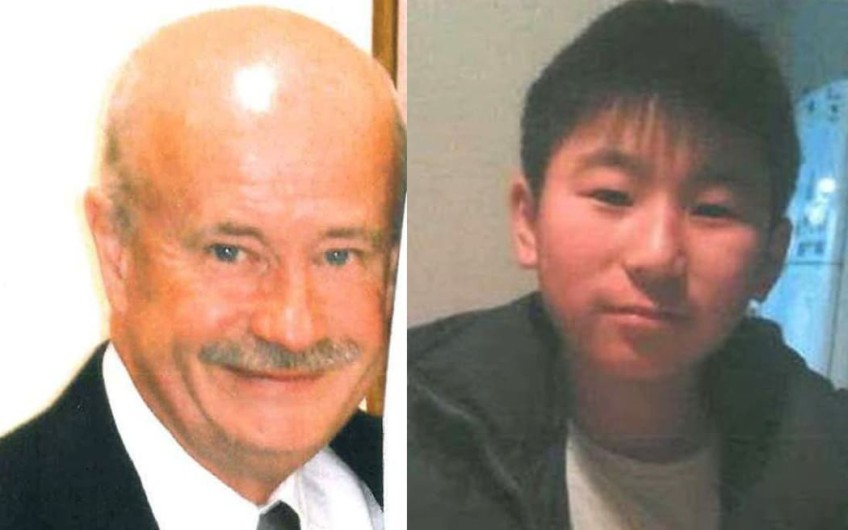 Mystery of missing Queenstown man and stepson
May 23, 2023
---
The final text messages from a Queenstown man and his stepson, who disappeared in 2015, have been revealed in a coroner's hearing.
Coroner Marcus Elliot is looking at whether John Beckenridge and his 11-year-old step-son Mike Zhao-Beckenridge are missing or likely to be dead.
In March 2015, Mike was picked up from his school in Invercargill in the middle of the day by his step-father.
After their disappearance, there was a couple of sightings of the pair in the Catlins, but no contact until a week later when Beckenridge sent out a series of text messages to friends, and to his ex-wife, Mike's mother.
In opening remarks by Lisa Preston, KC who is assisting the coroner, said police deemed the text messages were inferring that John was planning to end his life.
She quoted from some of the text messages.
"Last message. Sorry for the outcome of this terrible affair. I have Mike with me. And he asked me to do so. They are looking for us for sure. The midnight express is leaving very shortly."
Beckenridge also sent a message to Mike's mother, which he said was from Mike.
"You have caused this with Peter and you know it deep down. P.S. You do not to deserve to be my mum, or to be called Fiona. And you certainly don't deserve my love. From Mike."
The hearing was also told about the scene at the top of the steep cliff in the Catlins which the car went off.
Preston said two sets of tyre tracks could be seen heading towards the cliff edge.
A serious crash investigator said one set of tracks veered right before the cliff edge, and the other set appeared to brake prior to the cliff edge but tracks continue until the cliff edge drops away, and police believe at this stage the car lost contact with the ground.
Police looked at whether someone could have exited the car before it went over the cliff.
Preston said the investigator noted that taking into account the time to exit the vehicle and the speed the car was travelling, they did not consider it possible for a person to safely exit the vehicle in the distance available.
Police found no evidence of a planned escape beyond the Catlins and no evidence they ever left the Catlins, she said.
In 2016, there was an incident involving a close friend of Mike's, who received a message while in a gaming chatroom, she said.
Mike was a keen gamer and had frequently played with a school friend, who had moved to Australia, she said.
"He [Mike's friend] received a message in a chatroom associated to the game Minecraft in February or March of that year, 2016. The message was for an unknown username and asked for Blake by name, he said a gamername, Swaggamer123, a name he said only Mike knew."
The contact was looked into by investigators, but no progress was made, and there was no more contact.
The hearing is expected to continue for two weeks, with written evidence from Mike's mother, who still strongly believes Mike is alive, and from a woman who says she saw the pair in Bali after their disappearance.
Main image (RNZ/Supplied): John Beckenridge, left, and Mike Zhao-Beckenridge.

---