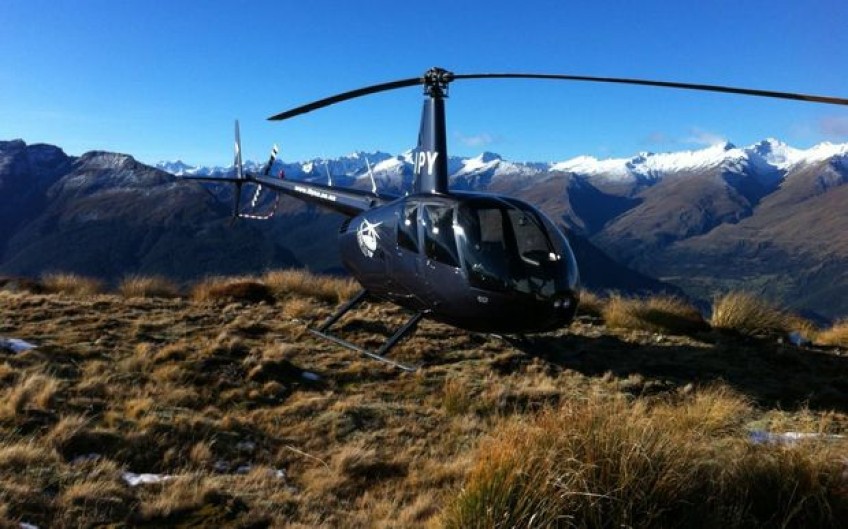 Qtown fatal chopper crash "not acceptable"
Jun 14, 2021
---
Main Image: File photo of a Robinson R44. Photo: Supplied / TAIC
The mother of a helicopter crash victim has described her son as the light of her life at a coronial inquest while asking for recommendations to stop unnecessary deaths.
Stephen Anthony Nicholson Combe, 42, and James Louis Patterson-Gardner,18, were killed when the helicopter they were flying crashed in a remote bush near Queenstown in 2015.
An earlier investigation from the Transport Accident Investigation Authority found the helicopter broke apart in mid air after the rotor blades struck the cabin.
The family members of the victims were given an opportunity to pay tribute at the inquest before the 13 witnesses were asked to give their evidence at the Queenstown District Court.
Media were asked to leave the room, but well known aviation personality Louisa Patterson handed out her written tribute to her son James.
In the speech, Louisa Patterson said he enriched their lives.
"James. The light of our lives, my baby, my best friend who as a child travelled the world with me. Who was by my side when we took delivery of the new aircraft, who worked at the hangar in his school holiday", Patterson said.
"He was one day from commencing his studies at Sydney University when the worst that could possibly happen, happened," she said.
In her tribute, she also raised concerns about the Robinson R44 helicopter the men were flying in.
"Accidents happen and one expects there is an explanation as to why, especially in aviation - mid-air collision, engine power loss, lack of fuel, wire strike, pilot decision, pushing weather," Patterson said.
"But for an aircraft to break up in flight, cause unknown, is not acceptable."
She detailed worldwide accident data analysed from the Aviation Safety Network that showed there had been 313 Robinson R44 crashes since January 2015, resulting in 176 deaths.
"Let's put a stop to these unexplained in-flight break ups by raising awareness, gathering evidence, fixing the problem, enhancing aviation security", she said.
She hoped the coroner would be able to work out why this tragedy occurred and made recommendations to prevent this happening again.
Louisa Patterson also detailed her family's extensive aviation history, dating back to her father flying Spitfires in World War II. He died, aged 48, in an aviation accident as a passenger of a chartered flight.
"A tragedy, this 10-year-old girl learnt to live with, to bury and endure the pain.
"It may seem strange that after this loss, I followed a career in aviation."
It was a passion she shared with her son, who planned to become a businessman.
She described her son as an intelligent, caring, beautiful boy.
"You enriched our lives, you would have enriched the lives of so many more."
The inquest is being held at Queenstown District Court and is scheduled for the next two weeks.


---