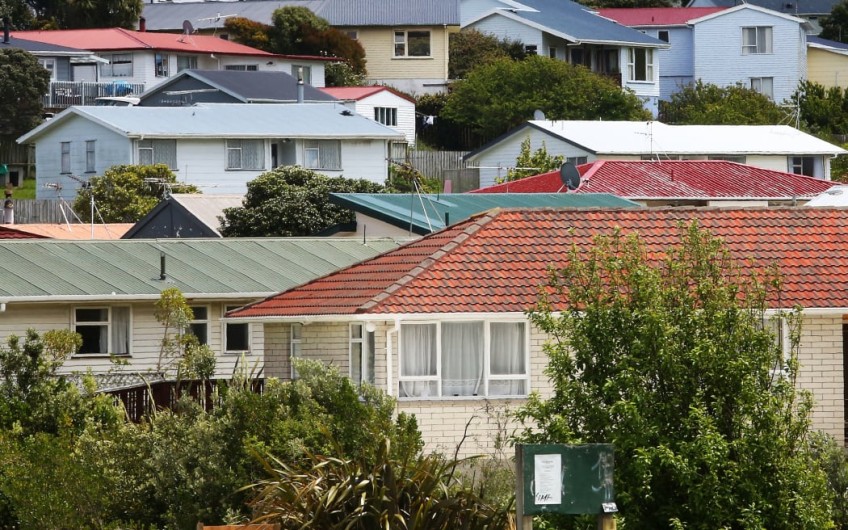 Mortgage applications fall by more than a quarter
Jun 01, 2022
---
Mortgage applications have fallen by more than a quarter as rising interest rates and inflationary pressure takes a toll on households.
The latest data from credit bureau Centrix showed overall consumer credit demand in May fell 9 percent year-on-year.
The demand for new mortgages was down 27 percent over the same period.
Meanwhile, the lending value for successful mortgage applicants in April fell 38 percent from 12 months prior, Centrix said.
Centrix managing director Keith McLaughlin said low consumer confidence was denting overall demand for credit.
"I think what is happening at the moment is a period of adjustment. Employment is very high and that does help with the [low] confidence.
"[However], if unemployment starts to increase then we would see some significant deterioration of consumer confidence. But I think at the moment it's really just a mental adjustment to the changes that are happening in the marketplace," he said.
Consumer arrears were up 12 percent as households began to feel the pinch of rising living costs, and arrears on buy now pay later accounts have risen in the last three months to its highest level in three years, at 8.9 percent.
"When household cash flow does become a bit tighter...then consumers are a bit fickle about who they pay and who they don't pay.
"Home loan arrears are still at a record low ... but it does tend to be first of all buy now pay later, then you'll find the credit cards and the personal loans will start to have an impact, and then it will get into auto loans [not being repaid]," McLaughlin said.
He said company registrations were up 11 percent over the three months ended May, while liquidations, closures and defaults were all down for the month.
The construction sector led the liquidations, with 27 percent of all liquidations for May happening in the sector.
McLaughlin said the sector was feeling the squeeze of ongoing supply chain challenges, higher material costs and labour shortages.


---