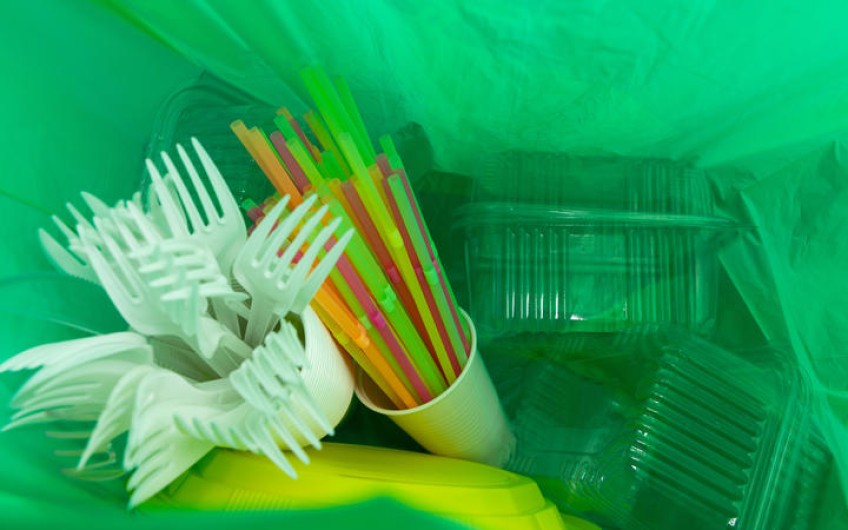 More single use plastics banned by 2025
Jun 28, 2021
---
The government has announced plans to ban some plastic products by July 2025.
The three-stage plan to phase our hard-to-recycle plastic packaging will take place over the next four years.
Environment Minister David Parker said from late 2022 PVC meat trays, polystyrene takeaway packaging and degradable plastic products that harm the environment will not be allowed.
By mid-2025 all other PVC and polystyrene food and drink packaging will be outlawed.
The ban also includes wet wipes and single-use plastic items such as drink stirrers, cotton buds, single-use produce bags, cutlery, plates and bowls, straws and fruit labels
"We estimate this new policy will remove more than 2 billion single-use plastic items from our landfills or environment each year.
"These types of plastics often end up as waste in landfills and cause pollution in our soils, waterways and the ocean. Reducing plastic waste will improve our environment and ensure we live up to our clean, green reputation.
"Phasing out unnecessary and problematic plastics will help reduce waste to landfill, improve our recycling system and encourage reusable or environmentally responsible alternatives.
Parker said New Zealand had a poor record when it came to plastic waste, with an estimated 159gm per person being dumped each day.
But the government was confident the country could do better.
"New Zealanders told us they support urgent change in how we use plastic," he said. "Almost 8000 people and businesses responded to our consultation last year, and the majority supported the proposals.
He said the timing for the bans had been chosen to balance the need for urgent action with enough time for businesses to explore alternative products.
"We're encouraging businesses and people to find reusable options. We know alternatives are readily available including recyclable plastic or paper-based containers.
"Plastic straws are a particular area of concerns, and we are committed to phasing them out, but work is needed to ensure that does not have a detrimental impact on those who need to use them."
Parker also announced confirmation of a previously pledged $50 million Plastics Innovation Fund.
The fund will open in November this year, to provide grants for businesses adapting to alternative materials, and to encourage manufacturing using more environmentally friendly materials.
"We want to be part of global solutions to tackle the impacts of plastic pollution.
"We expect the fund ... will attract a wide range of applicants from research institutes and businesses as well as sector groups, communities, and Māori organisations."
Parker said Labour's cooperation agreement with the Green Party had included an agreement there would be action taken to tackle problem plastics.
Before the October 2020 election Labour also pledged to standardise recycling across the country, if elected.


---