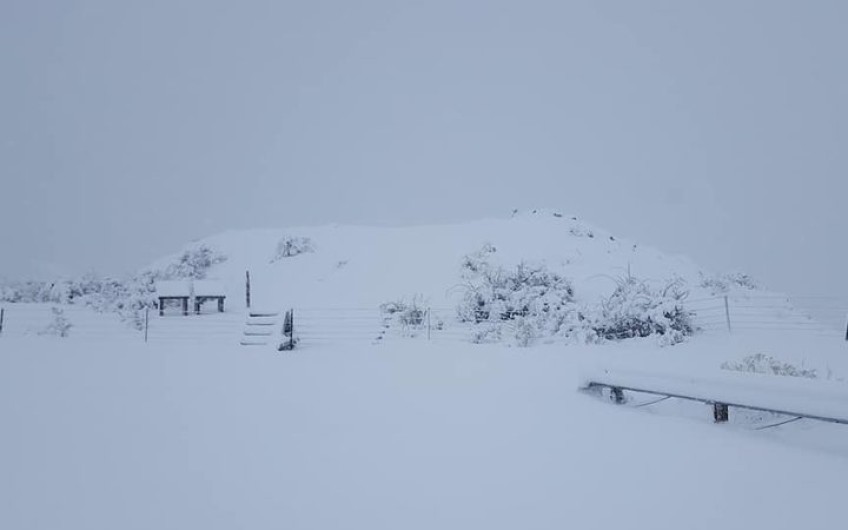 More heavy snow on its way for South Island
Sep 24, 2018
---
Motorists are being warned about several roads that are forecast to be hit with heavy snow tonight and tomorrow.
Snow is expected about parts of southern & central NZ in the next few days. Road snowfall forecasts and a Severe Weather Watch have been issued.
A cold front is forecast to move north across the country tomorrow, while a low develops to the east of the South Island and then moves away to the east late Tuesday.
A drop in temperatures, showers and snow was forecast over the South Island for tomorrow, and possibly across the lower and central North Island on Tuesday.
MetService said the cold snap was expected to affect many higher roads and farms in those areas, and there was a moderate risk the snow would reach warning criteria about inland Canterbury and Kaikōura from Monday evening.
According to Metservice, rain is expected to turn to snow tomorrow at several passes, including Lewis Pass (State Highway 7), Arthur's Pass (State Highway 73), Porters Pass (State Highway 73), Haast Pass (State Highway 6), Lindis Pass (State Highway 8).
Meanwhile, this evening snow is also expected to hit Crown Range Road, and the Milford Road (State Highway 94) tunnel.
A heavy snow watch was also in place north and south of the Rangitata River, North and Central Otago, and Dunedin.
Heavy snow expected about parts of Otago, and the Canterbury High Country.
The road snow warnings follow on from last week's snow blitz in Queenstown, when hundreds of people were left without power after trees knocked down power poles and numerous roads were shut.

---