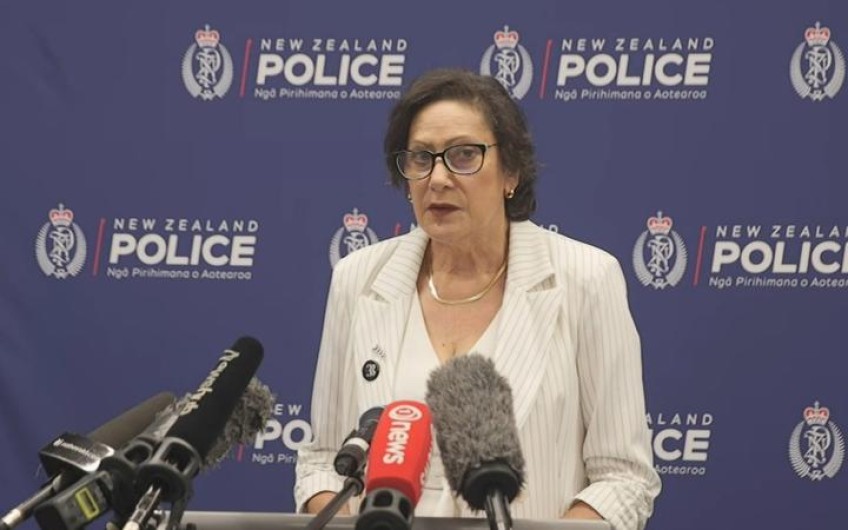 More armed and tactical capability in new Police funding
Sep 22, 2021
---
Police Minister Poto Williams and Police Commissioner Andrew Coster have announced a $45m package to fund new police tactical teams, extra staff, enhanced intelligence, and training to ensure the safety of frontline officers.
There were 106 extra roles announced, which would include 78 constables and 28 intelligence analysts, while more frontline staff would also receive increased tactical training, up from 3.5 days to 7.5 days a year.
It would include new scenario-based training focused on appropriate tactical responses and de-escalation.
Announcing the move alongside Police Commissioner Andrew Coster at the Police College in Porirua this morning, Police Minister Poto Williams said $15.496m would go to a new tactical response model, with teams that would not be routinely armed, but would be supported by AOS-level training and intelligence analysts.
"The new tactical response model is not armed response teams," Williams said.
"These officers will wear standard police uniforms, drive standard police vehicles, and will not be armed in their day-to-day duties. They will support frontline investigation and prevention teams and will focus on high-risk offenders, firearms, methamphetamine, and organised crime groups."
The Armed Response Teams carried weapons and had special vehicles. Frontline police were in favour of the teams but they were less popular with the public.
The ARTs never fired a gun during their six-month trial, but drew their weapons five times and used tasers twice. They were also criticised for [https://www.rnz.co.nz/news/te-manu-korihi/418806/armed-response-to-maori-children-absolutely-appalling attending callouts with children as young as 12, almost all of whom were Māori.
Some feared the teams - who were patrolling in areas largely populated by Māori and Pacific Islanders - would unfairly target those groups, and indeed more than half of their arrests were of Māori.
Coster announced after the trial that they would not be going ahead, though the National Party has called for their return.
The new tactical teams would carry out warrants and other work involving moderate risk, Williams said, and would be generally unarmed unless the situation required it.
A survey released last month showed 73 percent of police supported general arming of frontline officers after the killing of officer Matthew Hunt and the high-profile prosecution of his killer, but Williams, Coster and Prime Minister Jacinda Ardern have remained staunchly against such a move.
Today, Coster said frontline officers faced increasing threats from those willing to use violence and the new Tactical Response Model would improve their safety.
"Over the past year, there has been a great deal of work undertaken by Police's Frontline Safety Improvement Programme that listened to more than 1250 staff around their concerns and ideas to improve staff safety. We have engaged with Māori, Pacific and Ethnic community leaders, and taken on board feedback from those who shared their thoughts on Armed Response Teams," he said.
"For a member of the public, this won't look any different to what they see today. That's important to us because we want to remain approachable and have that connection with the community as part of our everyday policing."
Williams said the government was committed to ensuring police has the resources to keep themselves and communities safe, and police had consulted with frontline staff and community partners in developing the new model.
"We can never eliminate the risk from policing. But this funding will go a long way to ensuring our officers are prepared and supported in their work," Williams said.
Further consultation with staff, iwi and the wider community would take place over the next four weeks, after which police planned to test the model in some districts ahead of a national rollout.


---