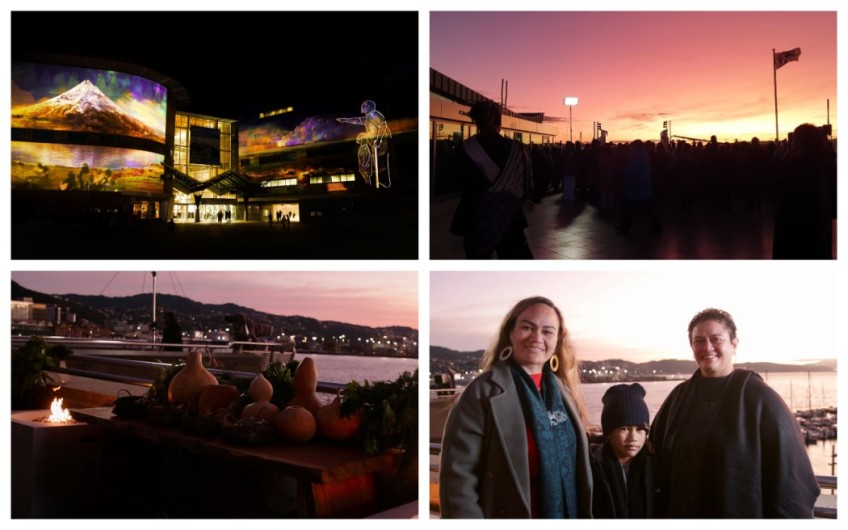 Matariki: 'This is when we came of age'
Jun 24, 2022
---
Today's Matariki celebrations signal the maturing of Aotearoa, Sir Pou Temara has said at a hautapu ceremony this morning.
A ceremony attended by Prime Minister Jacinda Ardern and other dignitaries has been held in Wellington for the first national public holiday in Aotearoa for Matariki.
On a still Wellington morning at Te Papa, the hautapu ceremony was led by Sir Pou Temara and an array of tohunga.
"Today is a moment in time. This is a moment that future generations will look upon and say this is when we came of age," Sir Pou said.
Matariki is the start of the Māori New Year Matariki - a time for celebration, remembrance, growth and renewal and events to acknowledge this have been organised across the country.
The research of astronomer Rangi Mātāmua has been considered integral to the very first Matariki public holiday and he joined officials at this morning's hautapu ceremony at Te Papa.
He said he was emotional following this morning's proceedings, reflecting on his grandfather who first helped introduce him into astronomy.
Prime Minister Jacinda Ardern in her speech at the hautapu paid special tribute to the Matariki Advisory Group led by Professor Mātāmua for the organisation of the event.
She said Matariki's regeneration was spearheaded by leaders and advocates.
Ardern said she had been moved several times by people's reaction to making Matariki a public holiday.
"All of these moments have given me a deep sense of reflection and gratitude, at the chance to witness what will be a historic milestone. Matariki provides us with a chance to reflect, to think of those we have lost and to prepare and share a sense of hope and optimism for the future."
RNZ has been marking Matariki with special programming throughout the day including a live broadcast of the celebrations from Te Papa hosted by Julian Wilcox and Māni Dunlop.

---