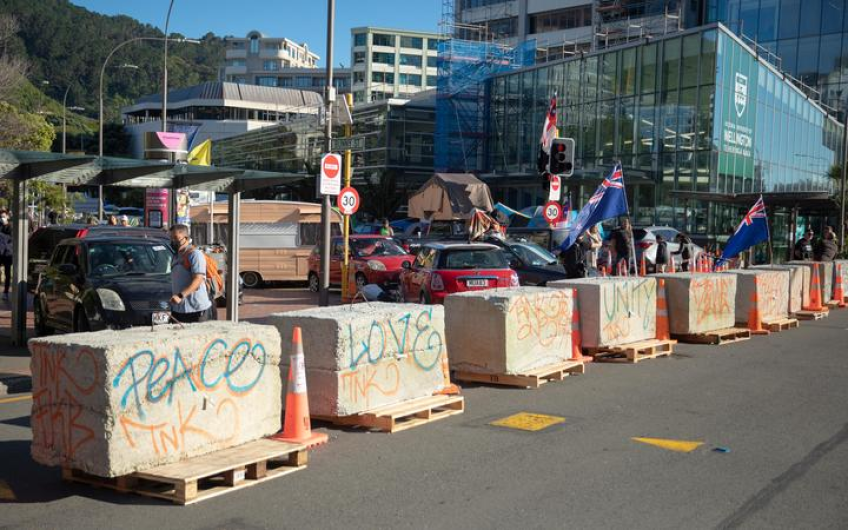 Police and protesters face off near Parliament for 14th day
Feb 21, 2022
---
A handful of people have been arrested as police block off streets in a bid to contain the protest at Parliament and free up Wellington streets.
Police say they are stepping up patrols of businesses around Parliament and are taking a zero tolerance approach to intimidating and abusive behaviour from anti-mandate protesters.
Early this morning they blocked off streets with concrete barriers, while protesters heckled and a handful were arrested.
More police officers will patrol the protest area, especially at the start and end of each day and when school finishes.
Police say anyone abusing or intimidating members of the public can expect to be arrested, removed and charged.
Protesters said the mood of their highly disaffected group would improve if police were to end court proceedings against those arrested so far.
Follow all the action at Parliament here.


---