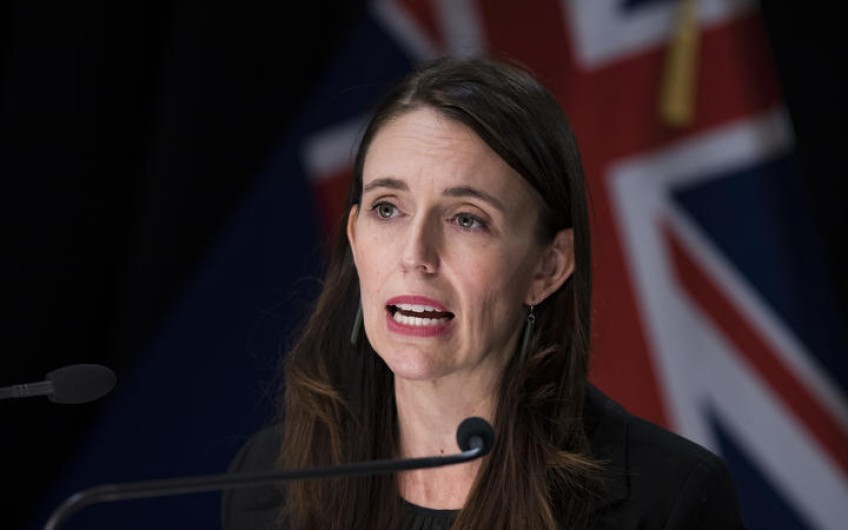 PM announces more support for Ukraine
Apr 11, 2022
---
New Zealand will deploy a C-130 Hercules aircraft with 50 Defence Force personnel to Europe, to help transport and distribute donated military aid to Ukraine, Prime Minister Jacinda Ardern says.
At a media briefing after the weekly Cabinet meeting, Ardern and Minister of Defence Peeni Henare announced further support for Ukraine amid the Russian invasion.
Ardern says New Zealand will deploy a C-130 Hercules aircraft with 50 Defence Force personnel to Europe, to help transport and distribute donated military aid to Ukraine.
She says an international donor coordination centre has been set up in Germany, and over the next two months the plane will join a train of military aircraft carrying supplies to key distribution centres, but will not at any time enter Ukraine.
"Nor have they been asked to."
It will depart on Wednesday. The NZDF will also deploy an eight-person team to Germany to help coordinate the flow of aid and supplies to Ukraine and will remain for at least three months.
Chief of Defence Force Air Marshal Kevin Short says the aircraft is deploying with 20 maintenance people as well as the 50 personnel, to ensure it can operate wherever it is needed. He says the earliest the plane could be operating within Europe is expected to be Monday next week.
Cabinet has decided New Zealand will also contribute $13 million for military, legal and human rights support, including $7.5m for weapons and ammunition procurement via the United Kingdom, enabling the UK to help supply arms to Ukraine.
"It ensures they have what they need when they need it, given the constantly shifting nature of this war."
Ardern says $4.1m will go to commercial satellite access for Ukraine, giving near-real-time information to Ukraine officials enabling them to respond to Russia's movements on the battlefield.
Some $1m will go to the office of the high commissioner for human rights, to support the ongoing monitoring of and accountability of human rights violations, and $500,000 for the International Court of Justice and the International Criminal Court to support the case against Russia.
This follows $315,000 committed last month.
"This contribution is not one the government has taken lightly," Ardern says.
She says the aid in all its forms is intended to assist the Ukraine efforts to repel Russia's invasion, and ultimately New Zealand will look at the way it can make the greatest difference.
Asked if it is enough compared to Australia's latest contribution, Ardern says New Zealand has now committed $30m worth of aid and military support, along with 67 people.
"We are playing our part in a significant way."
Ardern has previously herself noted New Zealand's support in providing "non-lethal" aid, but says the government has always questioned that distinction between lethal and non-lethal considering all efforts were going towards supporting the war effort.
Asked about supplying javelin missiles, Air Marshal Kevin Short says they have been told the supplies would last a very short period of time and it's better to go through the UK and Nato coordination centres to provide aid, as "it will get there quicker and be used in compatible with the Ukraine forces".
Ardern says the reason this stands with New Zealand's values is because what we're seeing in Ukraine is a blatant breach of a country's sovereignty.
"An act like this impacts on every democracy and every country that considers its sovereignty sacred."
Henare says today's contributions are very significant, and are in addition to the other support provided over the past few weeks.
"We are actively listening to Ukraine and our partners about how we can best support the people of Ukraine ... New Zealand has moved at pace to provide significant support as the situation continues to evolve."
Henare says at this point Cabinet has not considered sending LAVs. He says they looked at how tenable that would be but simply transporting, training, managing, repairing and servicing them would be "exceptionally hard and exceptionally expensive".
He says New Zealand's contributions have been noted by partners including the UK and others internationally.
Russia's ambassador has continued to refuse requests to brief MPs at the Foreign Affairs, Defence and Trade Select Committee, stoking further calls for him to be expelled.
The impasse has prompted MPs to consider hauling the ambassador, Georgii Zuev, before Parliament to answer questions about his country's invasion of Ukraine, but that would be extraordinary - he has diplomatic immunity.
She says New Zealand's position is very clear with the Russian Ambassador, and the select committee seeking to have him appear is seeking legal advice on whether he can be compelled to appear considering he has diplomatic immunity.
She says she intends to let the committee go through its processes, and "this is not the thing that is going to make the most tangible difference to those who are subject to this war, and that is the focus we have as a government".
She expects the committee will hear the legal advice and respond to that.
"In terms of what's going to make a difference to the people of Ukraine, it is much less likely to be those engagements with diplomats and more likely to be economic sanctions, the pressure on the Russian economy and the contribution to the war effort."
Commentators including Waikato University international law professor Al Gillespie have also spoken about how the emergence of war crimes and crimes against humanity have changed the nature of the conflict.
He said this could mean it is now justified for the government to consider sending weapons like New Zealand's javelin missiles or expelling lower-level officials from the Russian embassy.
Ardern says people considering going to Ukraine to help fight would not be prosecuted, but New Zealand also cannot provide consular support in a war zone and the advice is not to travel.


---