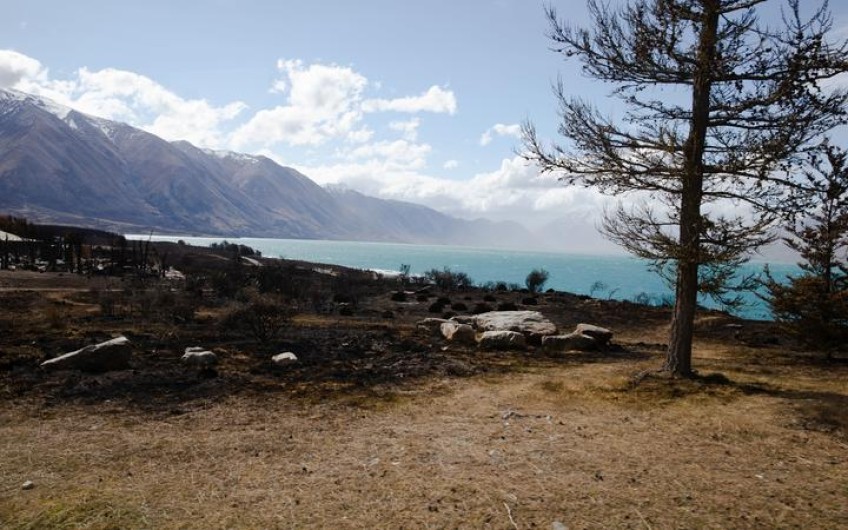 Lake Ōhau fire now within containment lines
Oct 06, 2020
---
It could take the rest of the week to fully contain a massive fire at Lake Ōhau in the Mackenzie Basin, Fire and Emergency says.
The blaze now covers 5600 hectares of land and has a perimeter of 43 kilometres.
At a media briefing this afternoon, principal rural fire officer Rob Hands said it was now within the containment lines.
"The fire incident itself is looking well. We were challenged this morning with a bit of wind, we had a 160 km/h wind this morning and it pushed out in one corner," he said.
"The teams recovered that and it's all back in within the containment line."
Hands said fire crews were now working on two hot spots, one in the northwest and another in the southeast.
The wind died down to about 40 km/h this afternoon.
No properties were in immediate danger, Hands said.
"There was a little bit of a hot spot this morning and the crews were onto that and they dealt with that in the quickest and most severe way they could and there has been no threat to any further properties."
There were about 100 firefighters on the ground and the helicopter operations have been downsized to four in the air.
On Sunday and Monday there were up to 11 helicopters in the air fighting the fire.
Nevertheless, challenges remained on site.
"The challenges are the environment themselves and we've got probably 30 percent of our area is on steep high country," he said.
"Then of course we've got the ease of access around the farmlands etc, but we've got the complexity in the fire itself of the village and those affected properties and the residents."


---