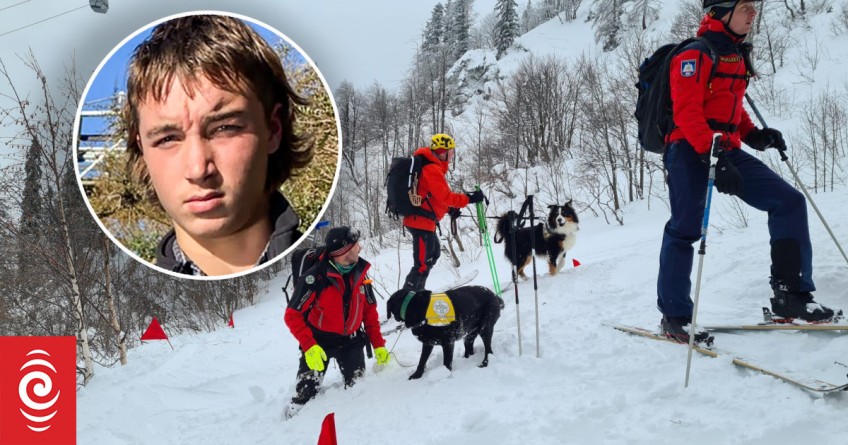 Kiwi's death in Austrian avalanche: Christchurch school reeling
Feb 07, 2023
---
The death of a young New Zealander caught in an avalanche in Austria has left his school's community shocked and in a daze.
Will Cookson, 17, was a successful freeride skier and a Year 13 boarding student at Christchurch Boys' High School.
Cookson earned the overall Under 16 champion title after competing in the NZ Junior Freeride Nationals in 2021.
In 2022, Cookson won the Under 18 division at the Mount Olympus Freeride Open, which lead to his selection for the New Zealand junior team to compete at the World Freeride Championships in January 2023.
Christchurch Boys' High School Principal Nic Hill said Cookson's contributions to the school were phenomenal.
"...What a lovely guy he was. [He] was a prefect in our boarding house, a great role model for our younger boys. Always happy, always smiling.
"[He was] part of an incredibly strong friendship group who got together yesterday looking after each other.
"He was an academic - endorsement in NCEA the last two years. He was also, obviously, a world class athlete".
Hill said the school was concentrating on looking after its students.
The atmosphere at the boarding house had students in a daze, and the news of Cookson's death was only starting to hit home.
"Those kids love each other so it's really tough for them," Hill said.
The high school was in touch with Cookson's family, who are strong supporters of the school.
RNZ understood the family had requested privacy at this stage.
Local media reported the avalanche incident happened in Western Austria, on Saturday.
Main image (NZ Herald/Facebook): A mountain rescue team search for skiers and snowbaorders caught in an avalanche in the Zwieselam, Upper Austria on February 4 in which three people are said to have died including 17-year-old Will Cookson from New Zealand.


---