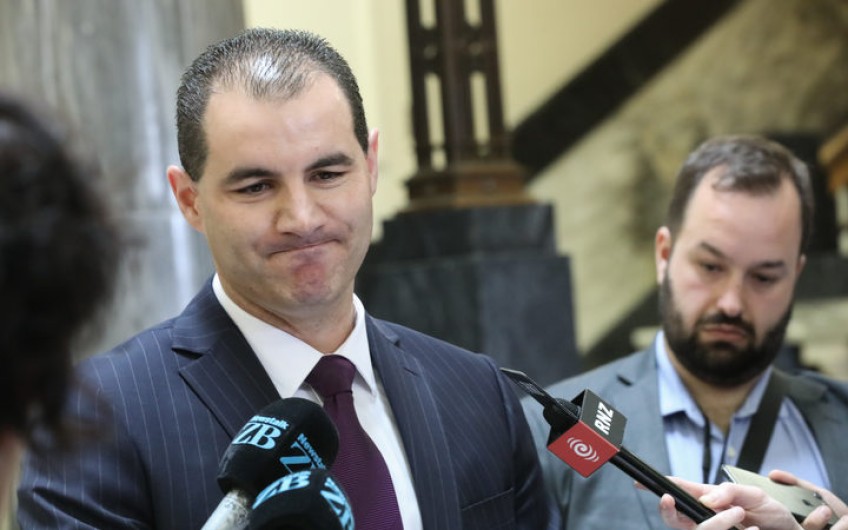 Jami-Lee Ross to take complaint to police on Bridges today
Oct 17, 2018
---
Former National MP Jami-Lee Ross will today lay a police complaint over what he says are corrupt practices by National Party leader Simon Bridges.
National has hit back saying it can find no proof of Mr Ross' accusations, and he is welcome to take his allegations to the police.
In an extraordinary day at Parliament yesterday Jami-Lee Ross dropped a bombshell on his former party and its leadership.
In his 53-minute press conference, Jami-Lee Ross leveled a string of serious allegations about Simon Bridge's conduct as leader and outlining what he said was a breach of electoral law.
Mr Ross said in May this year he and Mr Bridges attended a dinner at home of wealthy businessman who the following week offered a $100,000 donation.
Mr Ross claimed Simon Bridges asked him to get the donation, but also split it into smaller parts so it was below the threshold where it would have to be made public.
Mr Ross said he did so, splitting it into smaller donations below the $15,000 threshold - and rang Mr Bridges back and recorded that call.
"I reminded him that he had dinner at the individual's home, he acknowedged this by saying yes, I reminded him that he was offered a $100,000 donations, he also agreed with this point by saying 'yes', I then told him the $100,000 donation had been recieved, he expressed his excitement by saying 'fantastic'.
"I then asked him what he wanted done with the donation and we discussed how to tell party president Peter Goodfellow."
Mr Ross claimed a month ago National's general manager Greg Hamilton asked him about the split donation and who gave him the money.
"I advised Greg that Simon Bridges arranged the donation and I was tasked with collecting it, I further advised Greg that if he felt the law hadn't been complied with then the donation would have to be returned. He thought that would be a shame."
Mr Bridges flatly rejected all Mr Ross' allegations.
"They are baseless, in relation to the Electoral Act they are entirely false, and I invite Jami-Lee Ross to take those matters to the police and I invite the police to investigate them fully and promptly, because they have zero chance of success given that they are false."
Mr Ross said he would publicly release the recording after he had been to the police, along with his text messages with Greg Hamilton.


---