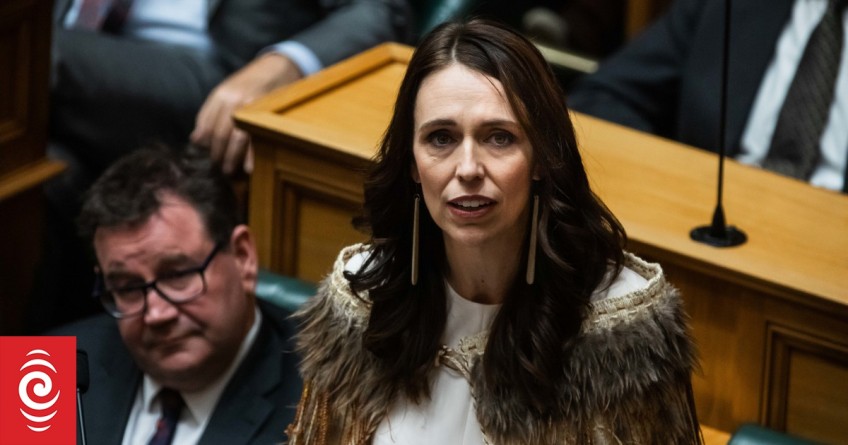 Jacinda Ardern gives valedictory speech as she leaves Parliament
Apr 05, 2023
---
Former Prime Minister Jacinda Ardern has used her valedictory speech to Parliament to ask the House to take the politics out of climate change.
In her speech, Ardern said when she became prime minister she knew she wanted climate change to be front and centre.
"I called it our nuclear moment - I believed it then and I believe it still now.
"We have seen first hand the reality of our changing environment...when crisis has landed in front of us I have seen the best of this place."
Ardern said one of the only things she wanted to ask on her departure was for the House to take the politics out of climate change.
Her government had worked to uphold the Treaty of Waitangi by crossing the bridge more often, she said.
That included the creation of the Māori Crown portfolio, growth of te reo Māori, the establishment of the Māori Health Authority and the creation of Matariki, she said.
"The path we travel as a nation will not always be linear and it won't always be easy, but I'm glad I was in part of a government that took on the hilly bits."
One of the hardest things about Covid-19 was the unknowns, Ardern said.
"A valedictory is not the time to summarise a pandemic, no one has the time for that type of group therapy."
Ardern said she remained forever grateful that science was on our side and that she was surrounded by wonderful smart compassionate people trying to do the right thing.
She said they did not always get it right but "we went in as a nation with a goal to look after one another and we did".
Yesterday, it was announced the former prime minister was taking on two new roles: A voluntary position as Special Envoy for the Christchurch Call and trustee of Prince William's Earthshot Prize.
Ardern resigned in January saying she no longer had "enough in the tank" to lead the country.
Former prime minister Helen Clark said Ardern would be remembered largely as the prime minister whose pandemic-era policies saved thousands of Kiwis' lives.

---