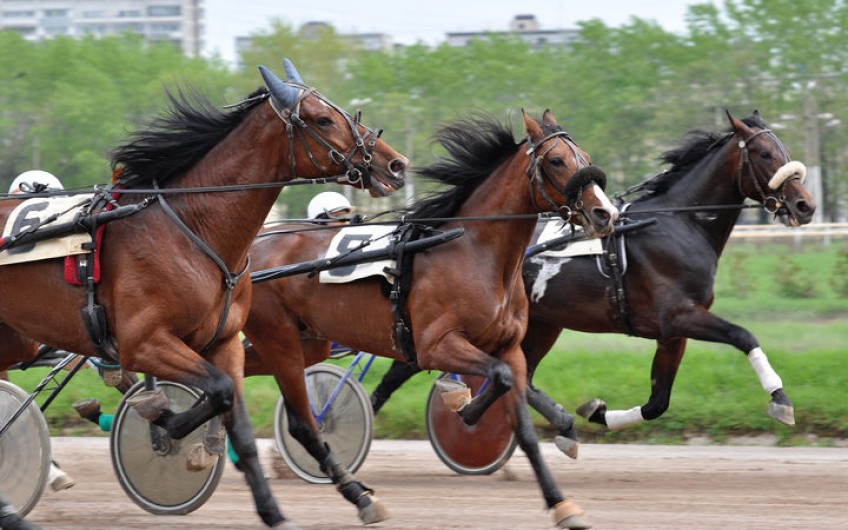 Harness racing probe: Seven people charged after police raids
Sep 05, 2018
---
There are fears for the harness racing industry after the police raided stables at 11 properties from Invercargill to Manawatu yesterday, 18 months after opening an investigation into race-fixing.
Seven people have been charged in relation to the investigation.
Police said a 26-year-old man is due to appear in the Christchurch District Court today on match-fixing charges, as well as drugs charges possession of class B drugs for supply and supplying class B drugs.
Four men, aged 34, 40, 41 and 44, will appear in the same court next week on match fixing charges.
A 41-year-old woman will appear that day on drugs charges supplying class B drugs.
A 27-year-old man will appear in the Palmerston North District Court on match fixing charges.
One industry commentator said if the scope of the allegations were true it would be the biggest scandal to hit the harness industry in this country.
It's believed a number of high profile figures in harness racing were the target of raids around the country yesterday.
Police searched 10 properties and stables - eight in Christchurch, one in Invercargill and another in Manawatu, as part of Operation Inca.
The chair of the Greater Canterbury Branch of the NZ Harness Racing Trainers and Drivers' Association - was one of them.
Ken Barron, a well-known trainer out of the West Melton stable, said he had no idea what they wanted at first.
"A few of them arrived in cars and just waited for us to come off the track and then just interviewed all the staff and people. When we gave a statement they said, 'do you realise what it's into?' And we said 'no' and then they said 'it's into race-fixing'."
Barron, who has worked in the industry for 20 years, said they took cellphones, documents, and a computer.
He said he did not know why his stable was targetted.
"I don't know, they went [targetted] for several. I can't answer that... we're not sure who it's in to ...I'm not sure who they're targetting."
Barron said he and his colleagues had not been involved in any race-fixing.
"No, we're confident of that [that police won't find anything], it's just some of our horses might be involved indirectly, that's what you don't know."
The New Zealand Harness Racing Conference Chief Executive, Edward Rennell, said they were informed yesterday morning by the Racing Integrity Unit that police were interviewing a number of industry participants.
Mr Rennell said it was a shock but it highlighted that the industry's integrity unit was doing its job.
Harness Racing New Zealand effectively sets the rules and they are policed by the independent Racing Integrity Unit, which has experience in reviewing racing incidents.
Mr Rennell said people needed to remember they were only allegations at this stage and needed to go through due process.
Garrick Knight, the editor of Harnessed - a national harness racing publication, said it would be difficult to pull off race-fixing.
"In this day and age it's almost impossible because everything is so carefully watched and analysed by officialdom. The reputation is very much a lot cleaner than it was many years ago," said Garrick Knight.
"That being said both sides of the ditch recently, more so in Australia, there have been a lot of issues and allegations of corruption."
He said it would take a lot of co-ordination to pull off systematic race-fixing.
"In theory what it would take would be for two drivers to talk to each other before the race and try and pre-determine what each other is going to do.
"One might say 'well I'll go to lead, you drop back to last, give me a soft run in front and I'll win the race and you fly home down the outside and look unluckily and we'll have a bet on my horse' and everyone's happy."
Detective Superintendent Tim Anderson said police expected to lay charges as early as this morning.
He said the scope of the investigation was unprecedented.
"In terms of this type of investigation, this is the first of its type that I'm aware of in New Zealand, the probably closest would be in Australia," said Mr Anderson.
Garrick Knight said race-fixing wouldn't reap "millions of dollars, unless it was a systematic approach over many many months or years."
"Perhaps from any one race in New Zealand, if all parties executed a really good sting on a race you might expect they could perhaps pull between $5000 and $15000 on on one race, maybe a little more. That would probably be the scope for any one individual race.
"If they are found guilty down the track, you then have to wonder, what was the reasoning behind it. A lot of these guys already make a lot of money and are held in high standing in the industry and it would be a severe risk for them to jeopardise that."
Two industry punters from Canterbury, who didn't want to be named, told RNZ they thought the raids were a storm in a tea-cup and they didn't believe some of the industry's most successful people, would risk so much.
But Mr Knight said if the allegations were proved, the ripple effects would be huge.
"There was a big scandal 13 years ago, called the Blue Magic scandal which rocked the harness industry to its core, where a couple of leading trainers were found to have been administering illegal drugs to their horses.
"I dare say if the width and breadth of this investigation is as big as I fear it may well be, this could go down as the biggest ever news story in harness racing. It could have wide-ranging ramifications, at the very very least, punter confidence."
Under section 240 of the Crimes Act, match-fixing carries a maximum penalty of seven years' imprisonment.


---