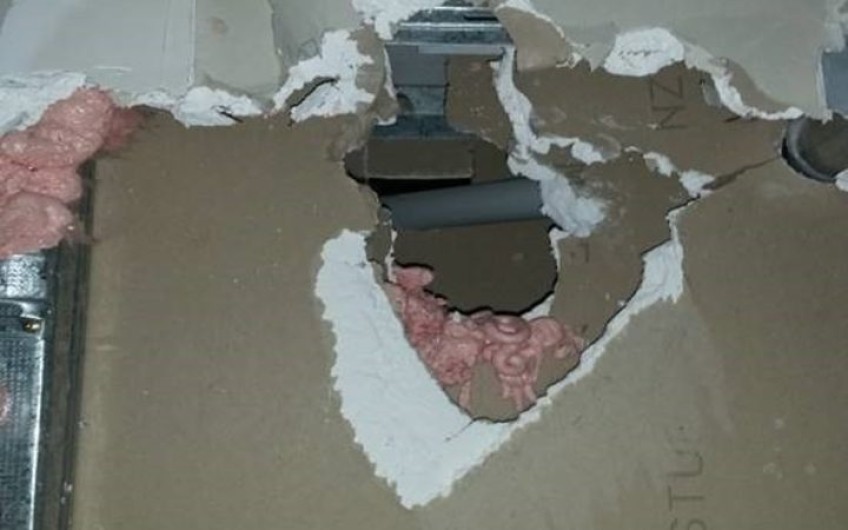 Grenfell-like cladding on NZ buildings not audited correctly
Sep 04, 2018
---
Many major buildings with combustible cladding are not being properly audited to make sure all their safety systems work properly.
Yet these same systems the government and councils have repeatedly said were a major defence against a Grenfell Tower-type fire here.
Auckland and Christchurch together have at least 54 buildings with varying amounts of the polyethylene-type of aluminium composite panels that helped fuel last year's Grenfell Tower fire in London. Some have 5 percent, some 50 percent coverage.
Just nine of these 54 had an on-site audit by the council of their warrant of fitness issued by a private inspector called an Independent Qualified Person (IQP).
All of the nine are in Auckland.
Wellington City Council refused to release its figures of onsite audits.
Eddy Saul, a former top council building officer who runs his own building inspection company, does not rate the audits.
"The audits that I've frequently accompanied them with, have been a walkthrough of the building, not the exhaustive inspection that an audit would imply."
Sixteen safety systems are covered by WOFs. There are monthly checks on sprinklers and checks on alarms, and evacuation routes.
But it's an open secret that the WOFs are woeful on checking 'passive' fire measures, such as for unsealed holes in walls and ceilings, so much so the Insurance Council called an emergency seminar about it for the industry a few days ago.
An IQP does not need any qualification to do a passive fire check; it's a system that Auckland Council's own principal fire engineer recently labelled "deregulation by incompetency".
The five on-site audits of PE-aluminium-clad buildings Auckland has done since 2016 were all in June, about the time RNZ lodged its Official Information Act request.
"At Auckland Council we have a well-established audit system," Auckland Council general manager for building consents Ian McCormick said.
However, Wellington inspector Joe Gilmartin said there was nothing to stop a building owner "shopping around" to get a "pass" if an inspector failed them.
A warrant system similar to that used for vehicles would work better, he said.
A full inspection of a mid-rise building would take two days, Mr Saul said.
However, these were having to be done in two hours - or building owners would find an inspector who was quicker and cheaper.
Christchurch City Council defended the robustness of warrant and audit systems in a statement to RNZ.
Construction lawyer Helen Macfarlane lives and works in central Auckland buildings with polyethylene-filled panels on them - H47 apartments on Hobson St and the PWC building on Quay Street.
"Obviously I would like to see a level of on-site auditing done," she said.
"Having said that, I am a little sceptical of possibly the quality of the people who would be doing the on-site auditing."
Councils had legal obligations to take "all reasonable steps" to ensure a warrant was correct but it did not have to undertake an audit, she said.
The Ministry of Business, Innovation and Employment (MBIE) recommends councils do on-site audits with "walkthroughs" of about a quarter of their building stock each year - but annually for the likes of backpacker hostels.
However, the ministry does not use its powers under the Building Act to enforce this.
Ms Macfarlane said it was also vital to introduce more fire engineers' inspections during construction.
"A lot of the problems that we have are hidden."
Auckland does on-site audits of just 5 percent of its building stock - one fifth of MBIE's target. Many councils do less, some do zero on-site audits.
Hitting the government's target would be a bad thing, said Mr McCormick.
"[We] would see our audit regime increase from 900 to 5000 audits a year and increase costs to over $1m per year."
Those costs would fall on building owners in fees, he said.
What would pay off was to have a rigorous warrant inspection every five years, Mr Saul said.
"The council needs to take greater responsibility when they're doing an audit."
Failures were a threat to life in that poor fire rating could allow smoke and flames to spread, Mr Saul said.
"There are so many examples of poor fire rating performance."
Auckland Council last week announced it would take a tougher approach to passive fire standards for new buildings.
Main image: A photo of poor fire rating work that would let smoke and flames through. Photo: Supplied

---