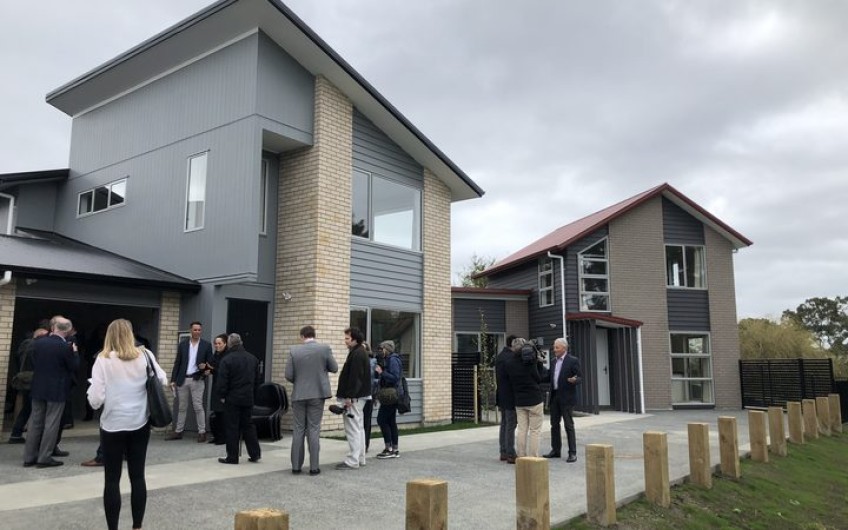 Govt announces 10,000 new homes in Mt Roskill
Sep 09, 2018
---
The government says it will build around 10,000 new homes for families in Mt Roskill that will be linked up to Auckland's communities through the planned light rail line.
Housing Minister Phil Twyford has announced the plans at a state house in Mt Roskill today.
The development includes 2400 modest, affordable KiwiBuild homes for first home buyers, plus around 3000 market homes, and more than 3000 new state homes.
"Not only will this redevelopment provide families in Mt Roskill with high-quality new, homes, it'll provide the infrastructure to cope with growth and connect with the planned light rail line," Mr Twyford said.
Mr Twyford said the first stage of the development would see 80 new homes built and ready to move into next year.
The full project is planned to take 10 to 15 years and will be centred on the Roskill South and Owairaka suburbs.
"The 2,400 KiwiBuild homes and thousands of affordable market homes being built will give many in the community a real shot at owning their own home," Mr Twyford said.
"With access to rapid transport and new warm, dry homes for families, the redevelopment is a fantastic outcome for the Roskill community".
The Housing Minister unveiled the Mt Roskill Development at the site of a newly built state house in the suburb. Photo: RNZ / Zac Fleming


---