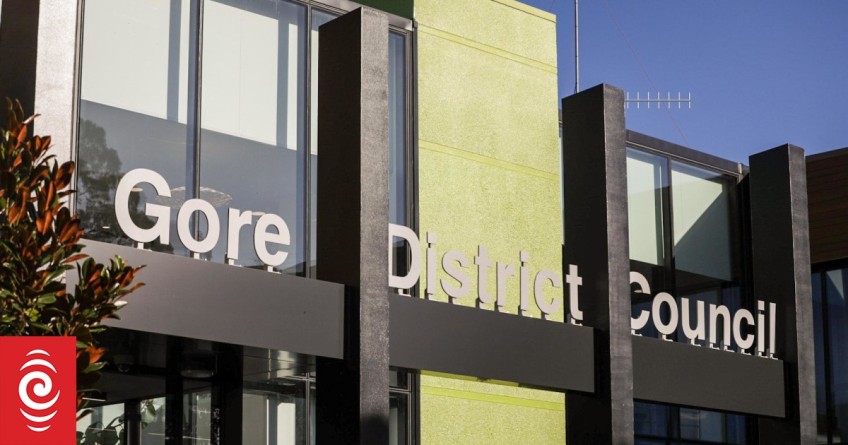 Gore District Council exec misled media on councillor's discussions about mayor Ben Bell
May 27, 2023
---
A senior executive at the Gore District Council misled media about councillors' mutinous discussions about their mayor Ben Bell.
The then-23-year-old mayor walked out of a 28 March behind-closed-doors council meeting, where his fractured relationship with council chief executive Stephen Parry was discussed.
Multiple sources have confirmed to RNZ once Bell was gone, Mataura ward councillor Neville Phillips floated the idea of a motion of no confidence in the mayor.
It was discussed for several minutes and touched upon at other times during the meeting.
A statement by the council two days later said: "At no point during the meeting was there a vote of no confidence in the mayor."
When asked directly by RNZ - following the statement's release - if the subject of no confidence had been raised during the meeting, the council's community lifestyle services general manager Rex Capil responded: "No motion was tabled or discussed."
Deputy mayor Keith Hovell was tagged into that emailed response.
Hovell was present throughout the 28 March meeting.
A fortnight ago, Hovell led the effort to have Bell resign and, when he refused, called for a motion of no confidence to be tabled at an extraordinary meeting last week.
Hovell and the other rebellious councillors ultimately backed down following public pressure.
But emails uncovered by RNZ, under the Local Government Official Information and Meetings Act, show Capil was even more explicit in his denials about the no confidence discussion to questions prompted by Stuff.
"I can categorically confirm that a vote of no confidence in the mayor was NOT discussed at the meeting on Tuesday night. Well certainly not at any meeting I was in attendance at," Capil emailed the council's communications and customer support general manager Sonia Gerken and chief executive Stephen Parry.
Gerken had been asked by a Stuff journalist to confirm whether "a vote of no confidence in the mayor was discussed at the meeting on Tuesday night, but was not passed".
A day following Capil's denial, Stuff ran a story which stated councillor "John Gardyne said there was a discussion about a vote of no confidence in the mayor at the meeting, but because it was held in-committee he would not discuss it".
That prompted Gerken to ask Capil why Gardyne's comments had contradicted his own.
"Point of clarification - my email to [the council senior leadership team] should have read 'vote of no confidence was NOT taken at the meeting on Tuesday night'," Capil responded.
"There was a very brief point raised about 'no confidence' but discussion did not advance to a motion or a vote being taken."
The email proved Capil was aware of the no confidence discussion.
So why had he denied to RNZ and Stuff that it had occurred?
"As you know, Rex and the mayor are away at an LGNZ forum. The council will respond in due course," was all the council offered yesterday in response to RNZ.
The council did not answer a question about whether it was confident in the accuracy of its other responses to media in recent months.
Capil and Bell were in Wellington for a Local Government New Zealand forum.
Parry was on leave and Hovell asked for any questions to be emailed.
RNZ also contacted the councillor who prompted the no confidence discussion at the 28 March meeting.
"I'd like to chat to you and get the whole truth but I'd like to just make sure we don't have any conflicts or any miscommunication about anything going on until the review. Until that time, I can't answer any of your questions," Neville Phillips said, when asked about raising a vote of no confidence in Bell.
The council last week agreed to undertake a review to restore confidence in the council and to have LGNZ and Taituarā assist in drafting the terms of reference.
Wellington lawyer Linda Clark would carry out the review and interview Bell, Hovell, the councillors, senior council executives, members of the Mataura Community Board and representatives of the local rūnanga.
It was expected to cost $130,000 and would be completed no later than September.
The council will vote on the terms of reference at an extraordinary meeting next week, where they will also discuss a potential 11.5 percent rates hike.
*An earlier version of this article incorrectly identified media outlet Stuff as the subject of an emailed response by Rex Capil when, in fact, he was referring to the Gore District Council's senior leadership team

---