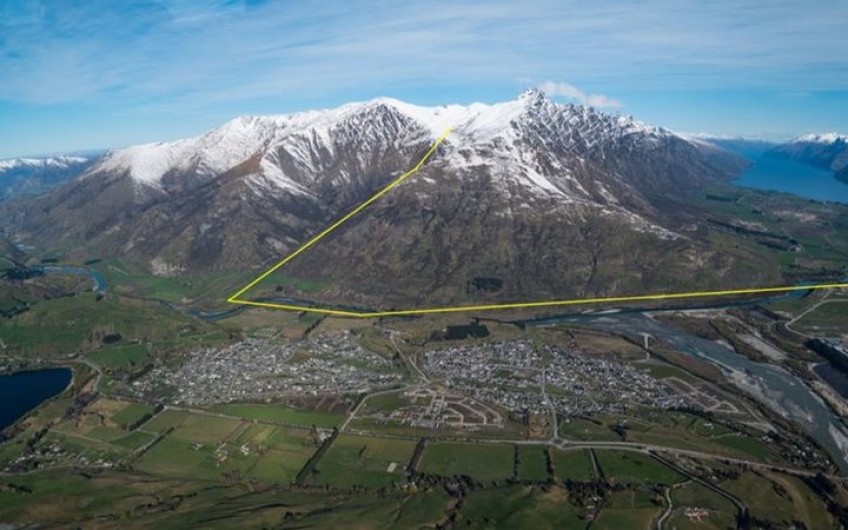 Gondola proposed as a traffic solution for Queenstown
Dec 11, 2018
---
Queenstown locals are being pitched an unconventional solution to their traffic nightmares.
It's a 10km-long gondola to the Remarkables ski field which will pick up and drop off commuters along the way.
Residents at a packed community meeting last night were told it's not just for tourists.
If the gondola goes ahead, it could take almost two and half thousand people every hour from suburbs like Shotover Country and Lakes Hayes Estate to the Remarkables Park in Frankton.
That's a 10-seater cabin arriving every 15 seconds for a 12 minute ride.
From Frankton they could catch a ferry or bike into town - all up an attractive alternative to the increasingly gridlocked trip from the outer suburbs.
More than 100 locals gathered in Shotover Primary School last night to hear about the plan and among them was Mary O'Connor, who is a big supporter.
"I think it's terrific. I think for people to complain they can't ... walk their dogs or something is just so nimby - not in my backyard ... It's unbelievable," Ms O'Connor said.
It was a futuristic proposal for Queenstown, she said.
The initial gondola project put forward by the Remarkables Park company was much smaller. It is now expected to be the biggest in Australasia and the price tag has doubled to $100 million.
Chief executive Alastair Porter said it could be the solution to the town's nightmare traffic and he didn't see why local government shouldn't stump up with subsidies like it did for bus services.
"All of us who live here in the Queenstown area, we love our natural environment and, of course, there's always the risk that you'll get large numbers of people walking over the natural environment," Mr Porter said.
"There are very few opportunities that you get, like gondolas, where you can enable large numbers of people to enjoy the environment without putting a foot on it."
Mr Porter wasn't ruling out the gondola being extended from Frankton right into town at some stage.
Queenstown Lakes mayor Jim Boult said it was still early days but it could be an interesting solution.
"We are living in the most fabulous part of the world, why wouldn't we have the most fabulous public transport system to match it? And I think we've got to get our head away from what's existing now - away from road transport - and start looking it at some of these new solutions," Mr Boult said.
"Whether this is the right one, I don't know, but I'm interested in hearing more about it."
If all goes according to plan with consents and applications, Mr Porter hopes the gondola will be up and running by 2021.
Main Image: The proposed route for the gondola from Remarkables Park (far right) to the Remarkables ski field (top centre). Photo: Remarkables Park / Supplied


---