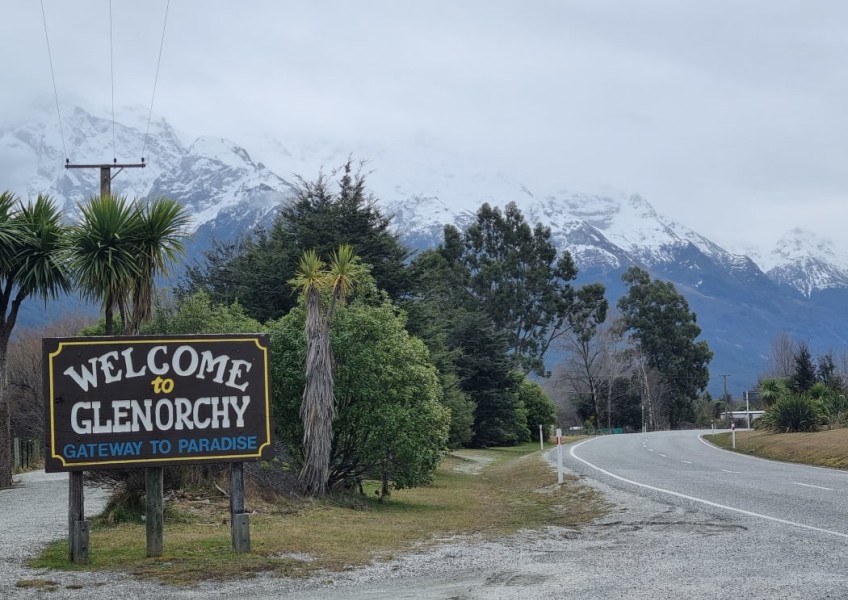 Glenorchy on shaky ground - location a 'privilege' that comes with a 'cost'
Sep 07, 2022
---
Residents of Glenorchy face an uncertain future after a study detailed significant natural hazards facing the small Otago settlement.
The study found that an earthquake is likely to result in severe liquefaction, and the town is also vulnerable to flooding.
Glenorchy sits at the head of Lake Wakatipu where the Dart and Rees rivers merge and is surrounded by mountains.
Regional councillor Alexa Forbes said it was a resilient community - but it was facing a lot of risks.
The study found an earthquake was likely to cause widespread high to severe liquefaction damage across most of the town.
Liquefaction is the process that causes soil to act more like a liquid than a solid during an earthquake.
Forbes said the community needed to develop its own solutions, with support from experts.
"If houses need to be built differently, if they need to be moved, if we need to find other land, if we need to retreat from some of the natural hazards, those things have to be considered."
The regional council held a community meeting in July to discuss the issues further with the community, hear their thoughts, and answer their questions.
"If we don't implement solutions that are community generated, they're not going to stick. Why would people do things just because we say so? They have to understand the hazards and they have to develop their own solutions with help from people who know about this," Forbes said.
She knew a young family who were grappling with the decision of whether to build in Glenorchy after discovering the risks facing their property, and said they were not alone in questioning their future in the community.
The community needed to be aware of the hazards and be well informed when they made any decisions, Forbes said.
"The separation risk is massive, many times bigger than what we saw in Christchurch, and we'll all remember those big crevasses that we saw in Christchurch."
Glenorchy resident Gillian Terry said she bought and built a house three years ago with her eyes wide open to the risks.
"I mean you have to get used to living an hour away from a supermarket. But we have two great general stores here where we can get emergency supplies.
"If we get cut off, we've got a great community. Like in Covid, we ended up with a food wardrobe where people shared food."
She also lived in Glenorchy 20 years ago, and was not concerned by the findings, but understood why some people would be.
"We've got a lot of new people coming into Glenorchy, which if they've come from a city is a huge change, and hearing things like liquefaction … unfortunately the report's put a big cloud over our community, and I think clarity is going to ease their mind."
Debbie Milliken lives on the edge of the flood zone in a house truck.
"Nothing that I wasn't expecting. I pretty well know that where I was is very silty, my garden, and will be prone to liquefaction if there's an earthquake."
Kinloch is a small community 25 minutes drive from Glenorchy on the other side of the river.
Kinloch Wilderness Retreat owner Toni Glover said work had been done to ensure the road to Kinloch was less impacted by flooding.
She was not surprised nor overtly worried about the research, but said it was good to be aware of the risks.
She also has a few businesses in Glenorchy.
"Actually when we built The Trading Post, we built up to flood level with marine board within the shop front, so within half an hour - and we have done it - we can empty that shop out right down to the boards.
"All the electrical points are built above flood levels so there's ways of mitigating the risks."
It was a privilege to live in Glenorchy and the surrounding area, but it might come at a cost too, she said.
"Some people find this very fear inducing and are really worrying about the value of their properties and how it will affect their insurance and things in the future, which is a very real thing."
She has been thinking about how to make the town more resilient in the future, particularly with the impacts of climate change being felt more.
"We've been so focused on keeping that Glenorchy Road open, yet we have a lake and the lake doesn't need its roads (rebuilt).
"We need to be more resilient and build more wharves so that we can get boats easily up and down the lake."
There is one road into Glenorchy that winds alongside Lake Wakatipu from Queenstown and it is vulnerable to damage - cutting land access to the town.
Craig Gibson from Emergency Management Otago has been looking at threats to the settlement and how it would cope.
"Understanding that bridges might be washed out. It still means they're isolated, but actually, for example, the airport in Glenorchy is on the other side of the Buckler Burn Bridge.
"If that bridge goes, can we actually get to the airport and is that the best place to evacuate people or to get aid in or to get help in there."
They could find solutions and alternatives as long as they were aware of the risks, he said.
Emergency Management Otago is working on a community resilience plan and response guide.
Gibson said plans to improve the community's resilience needed to factor in tourists - and potentially hundreds of people on the nearby Routeburn Track over summer.
He has been preparing for a worst-case scenario - like an Alpine Fault magnitude eight earthquake.
"We've got to work with those tourist entities and DOC, and make sure that actually they know the plan.
"Because if you arrive in to New Zealand today and then start the Routeburn Track tomorrow, and then on Saturday, AF8 [Alpine Fault magnitude 8] happens, you have no idea that that was going to happen. You have no idea what the plan is."
Gibson oversees the Queenstown Lakes District and said the work was aimed to help the community become more resilient.
That was where the abundance of tourism operators in the district could also help as they were well versed in managing, moving and feeding people, he said.
The Otago Regional Council is expected to meet with residents later this year to talk through options for Glenorchy's future.


---