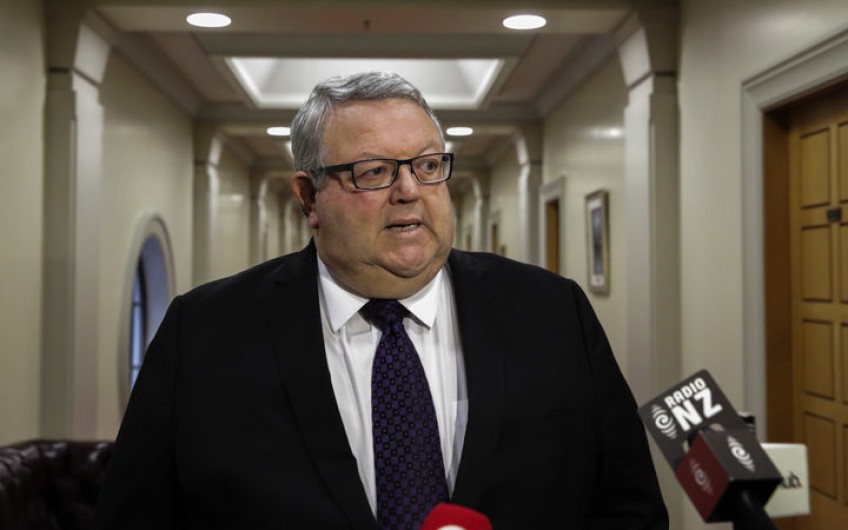 Gerry Brownlee denies 'bullying' phone call to law firm
Sep 13, 2018
---
A law firm is accusing Gerry Brownlee of phone bullying after a 15 minute call he made to their offices, but the National MP says how can you bully a law firm?
A junior solicitor at Adina Thorn fielded the call from Mr Brownlee who was calling to note his concern about a letter from the firm warning Christchurch residents about dodgy steel mesh and inviting residents to join a class action.
"We are appalled that a senior member of Parliament would attempt to intimidate anyone planning a legal action," Ms Thorn said in a press release.
"The junior solicitor was incredibly upset after the call she received from Mr Brownlee. She felt intimidated and harassed."
Ms Thorn said Mr Brownlee made "numerous allegations and bullying comments" and wondered if he was attempting to intimidate the law firm to try and derail the proposed class action.
Mr Brownlee rejects many of the claims the firm has made in a press release publicising the matter and told Morning Report he was not angry or ranting during the call.
"I was very keen to understand what the basis of the pleading was.
"This is a law firm, asking people to sign up with them, saying they're going to stand before the court and plead a case on their behalf for compensation for ... what?"
He said by signing up to the class action, people would effectively be identifying themselves as having a problem which could have a long term impact well beyond compensation they might get from a court.
"Was it for product failure, or potential product failure, or catastrophic failure in the event of an earthquake or was it because the Commerce Commission had fined steel companies for inappropriately labelling their products and that people might have bought it inappropriately?
"They are not unreasonable questions to answer."
Mr Brownlee said he thought he was speaking to Adina Thorn and did not identify himself in the phone call until it was almost over.
"They wrote to me as a householder so I spoke to them as a householder."
He said he assumed the call was recorded and welcomes the release of the taped call.
"That would demonstrate that there was certainly no ranting and no bullying.
"Had I identified myself right up front, would they have had different answers for me?"
He said the law firm has not contacted him since the phone call despite having concerns for its staff member.
Photo: RNZ / Richard Tindiller

---