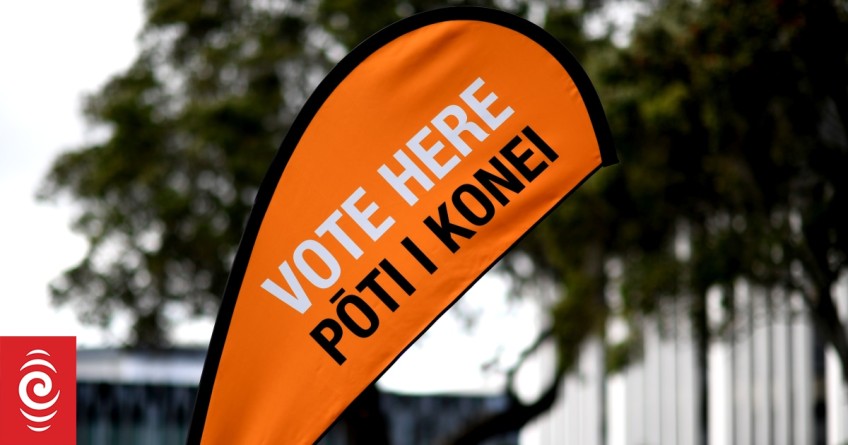 1m Kiwis still don't have EasyVote packs - Chris Hipkins
Oct 04, 2023
---
Labour leader Chris Hipkins has criticised the Electoral Commission for its delay in sending out EasyVote cards to some Auckland electorates in particular.
In a media release this morning, the commission said about 1.4 million of the 3.4m EasyVote packs had not yet been delivered, but they were expected to reach households within the coming days.
"While most are being delivered on schedule, a production issue has meant delays to packs in the Epsom, Mount Albert and Papakura electorates ... there was a possibility that the wrong voting place list may have been included in a small number of packs for the Epsom, Mount Albert and Papakura electorates. The packs have been reprinted to ensure voters have the correct information, and will be delivered as soon as possible."
The commission said delivery of the packs was expected to be complete by 11 or 12 October - just a few days before the 14 October election day.
Speaking to media this afternoon, Hipkins said: "Having a million New Zealanders still not having the EasyVote packs isn't acceptable. I think the Electoral Commission have one job, which is to run a successful election for all New Zealanders.
"Being this far into an election and having that many New Zealanders not having an EasyVote card and therefore believing that they can't vote because they don't have it, that's not acceptable."
He said it was important for people to remember they did not need the cards to go and cast a vote.
"I want to repeat, you do not need an EasyVote card to vote. In fact, you don't need to be enrolled and you do not need to take identification with you when you go to vote.
"If you are a New Zealander over the age of 18, you need to show up to a polling booth and the staff will arrange for you to be able to vote."
He said he had not personally spoken to the Electoral Commission about the EasyVote cards but Labour's general secretary had.
The chief electoral officer told RNZ in a statement it was not unusual for EasyVote packs to arrive after voting started.
"Producing 3.4 million EasyVote packs is a large operation that can only start after the statutory deadline of nominations day, which this year was 15 September, when we can confirm candidate names and party lists and start printing the information that goes into the pack," he said.
Packs were sent to rural electorates first and then the urban electorates, he said.
National leader Christopher Luxon says he was also disappointed that EasyVote packs have not been delivered to all voters yet.
He told media in Greymouth on Wednesday afternoon that the delay was not great.
"I had that this morning where someone came up to me and said: 'I haven't received my paper to go off and do my advance voting' and I said you don't necessarily need it but it is disappointing that it's not set to go across the whole country."
He had been encouraging people to get out and vote as soon as they can, he said.
Meanwhile, more than 129,000 people have already voted in the general election.
Early voting opened on Monday, with around 58,300 people heading to the polling booths.
On Tuesday, around 71,100 votes were counted.
This time last election, more than 101,000 people had cast their votes.


---