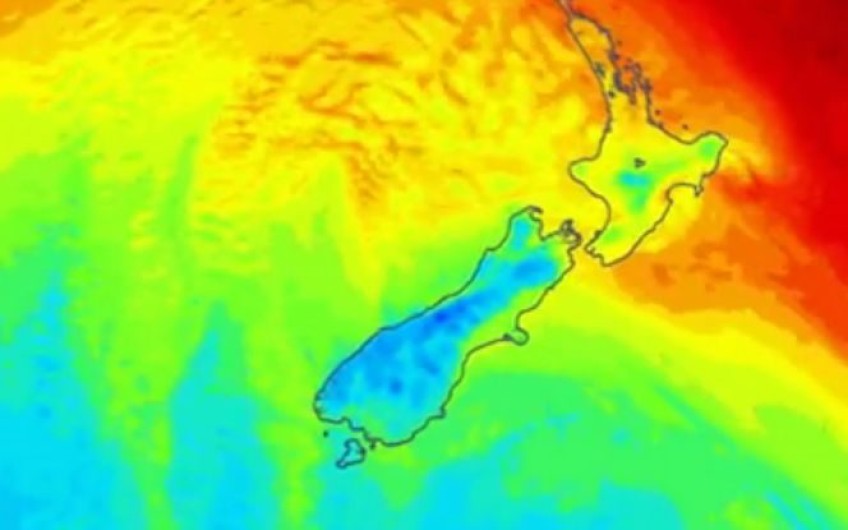 Gales, rain and cooler weather on the way
Feb 21, 2019
---
Gales, heavy rain, cooler weather and possible snow on the Alps are forecast for the next few days, as warm air from Cyclone Oma hits cold air coming in from the Tasman.
It comes as authorities in Auckland monitor king tides that could flow over some low-lying roads.
Tropical Cyclone Oma is moving closer to the Australian mainland but is still forecast to deliver gales and rain to parts of New Zealand.
MetService said a "conveyor belt" of warm, moist air was running from the cyclone to northern New Zealand, delivering warm and humid weather.
Rain is expected in the north and west of the North Island tomorrow, sometimes heavy, as the warm air flow interacts with a low-pressure system heading in from the south Tasman Sea.
On Saturday the rain and wind will shift more towards eastern areas of both islands.
The strongest rain and wind is forecast for Sunday.
Temperatures in the South Island are likely to drop as the low drags up cold air from the south and there may even be snow on the Southern Alps.
Christchurch temperatures will drop from about 30C on Thursday today to 14C by Sunday, falling to about 8C overnight.
MetService said while there was uncertainty around the exact track the cyclone will take, regardless, New Zealand would see significant weather this weekend.
King tides forecast in Auckland are expected to flow over into low-lying areas of the city, including some roads, today and tomorrow.
The areas most likely to be affected are Tāmaki Drive, and the northern motorway at Esmonde Road, Auckland Auckland Emergency Management and MetService say.
Low-lying areas such as Maraetai and Beachlands can expect sea water ponding, and sandbags have been laid on Tāmaki Drive and Kohimarama as a precaution.
Elevated tides of up to 3.7 metres were due from 10am today, and were forecast to peak again tomorrow at 10am and 11pm.
Auckland Emergency Management said it would monitor the situation with Auckland Transport, which will close roads if required.


---