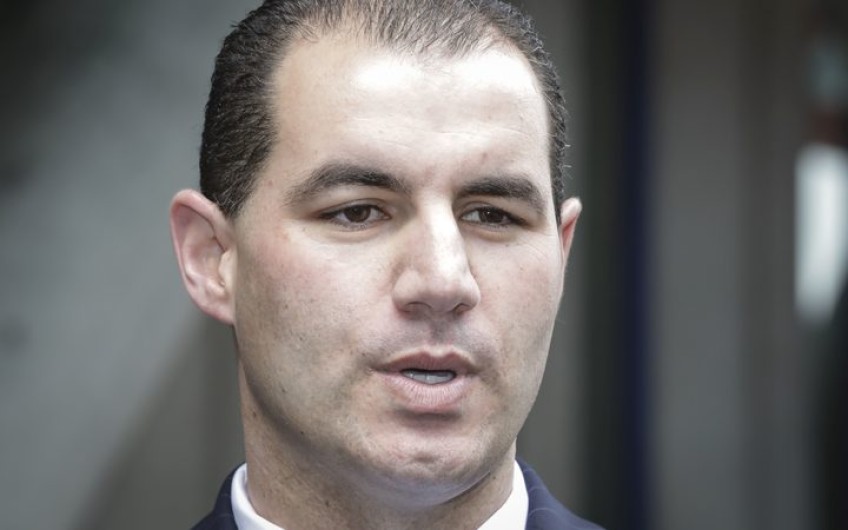 Four women accuse Jami-Lee Ross of harassment, bullying
Oct 18, 2018
---
MP Jami-Lee Ross has manipulated and intimidated those around him - including women he was in a relationship with, according to accusations reported on news website Newsroom.
Four women have spoken to Newsroom accusing Mr Ross of incoherent rages, and seriously harassing and bulling them.
On Tuesday, Mr Ross strenuously denied allegations he had harassed anyone, and said National was trying to push him out of the party.
The accusations follow four extraordinary days of National Party turmoil with Mr Ross accusing party leader Simon Bridges of breaching electoral law over a $100,000 donation, releasing a secret recording of a conversation with Mr Bridges and laying a police complaint. Mr Bridges has repeatedly and strongly denied any wrongdoing over donations but has been forced to apologise for comments in the recording about fellow MPs.
Newsroom journalist Melanie Reid said she has been looking into the background and behaviour of Mr Ross for the past year.
Ms Reid told Morning Report she had spoken to some of the women over a long period of time before this week's events.
Some women had not wanted to come forward because they were frightened of Mr Ross's volatile nature, she said.
"They've come forward now because I guess he said look I never disrespected a woman ... and that's been a tipping point for them to go public, so to speak, because they're anonymous."
The women told her they had "got under the spell of Jami-Lee Ross and they were in a power-control-manipulation situation," she said.
"That they fear him, that he has seriously harassed and bullied some of them to the point where they had to take leave from their work and get medical attention.
"There's also two items in the latest story about women who have had affairs with him about entrapment, about not being able to get out, threats, bullying, incoherent rages.
"It's really just about the conduct and character of a senior front bench MP.
"I think what has happened with these women - some of them I've spoken to for a long period of time - is that when he has stood up this week and talked about his moral compass and being comfortable with his behaviour, it's become a tipping point for them and they've finally come out and said what's happened to them."
Ms Reid said she knew one person took their concerns to National's general manager Greg Hamilton and president Peter Goodfellow.
"There were also men that I spoke to as well who were in the same situation where they felt like they'd been seriously threatened and bullied."
She said Newsroom had attempted to get a response from Mr Ross on the story.
"One of the reporters I work with has been trying to contact [Mr Ross] about it and he hasn't responded.
"He asked for all the questions to be put to him via text message, which was done, and we haven't had a response."
RNZ has not verified the allegations. It has contacted Mr Ross this morning, but has not heard back.
Mr Bridges, asked about the allegations by reporters in Hawke's Bay this morning, would not discuss them.


---